Movie Photos
New RIDDICK Image Features Vin Diesel a la Game of Thrones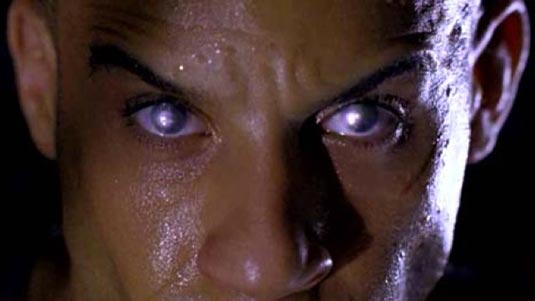 Vin Diesel
has once again dug into his bag-of-holding-many-picss to give us our latest look at
Riddick
. Here, we see our hero taking a seat at the throne of his destiny. The actor has also released a second shot showing his mysterious-glowing darkvision eyes. Check them out after the jump.
Riddick comes to theaters September 6th, 2013 and also stars
Karl Urban
,
Katee Sackhoff
,
Nolan Gerard Funk
,
Dave Bautista
,
Bokeem Woodbine
,
Jordi Molla
,
Raoul Trujillo
. The film is directed by
David Twohy
. What do you think? Are you ready to see the new story of Riddick?