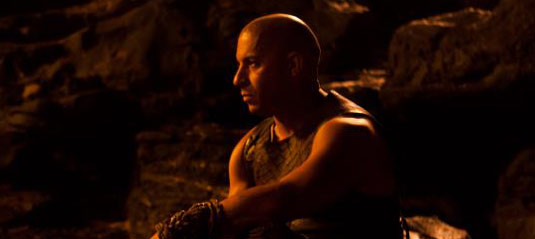 Thanks to Vin Diesel who's taking his Facebook profile quite seriously, we have some new set photos from the upcoming Riddick movie.
This time, a better look at Diesel and his director David Twohy, man who also wrote and directed the first two films – Pitch Black and The Chronicles of Riddick.
Let's see where he'll take us with the third movie…
As for Riddick 3, we already know that Diesel is once again on board as the antihero Riddick, a dangerous, escaped convict wanted by every bounty hunter in the known galaxy. After he's been left for dead on a sun-scorched planet that appears to be lifeless, he finds himself fighting for survival against alien predators more lethal than any human he's encountered. The only way off is for Riddick to activate an emergency beacon and alert mercenaries who rapidly descend to the planet in search of their bounty…
Karl Urban, Jordi Molla, Matt Nable, Katee Sackhoff, Bokeem Woodbine, Dave Bautista, Conrad Pla, Raoul Trujillo, Nolan Funk and Keri Hilson all star in Riddick, which is still without an official release date.
As usual, stay tuned for more updates!