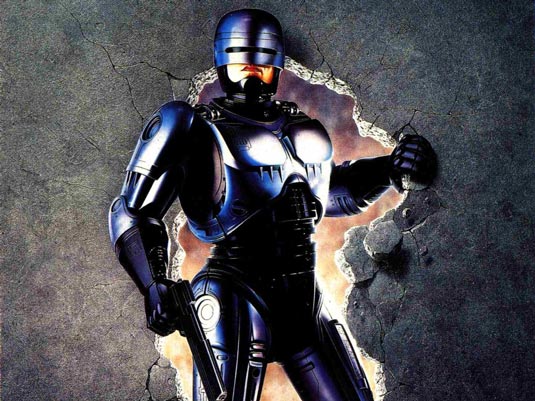 Thanks to 
ComingSoon
and their reader Patrick, we can present you with the first on-the-set pictures from remake of the popular '80s film,
RoboCop
. Have a look at Hamilton, Ontario, dressed up as Detroit after the jump.
"The significance of the restaurant is apparently going to be a key scene where Alex Murphy gets shot in a shootout," Patrick writes. "The shootout (as explained to me by one of the crew) is supposed to take place between inside the restaurant and people outside the restaurant and supposedly supposed to spill out into the street and into an alley." The story of RoboCop is set in 2028, in which a multinational conglomerate OmniCorp is the leader in robot technology. Having waged successful wars around the world, they decide to bring their tech to the home front. Meanwhile, Alex Murphy, father, loving husband and a good cop tries his best to stem the tide of crime in Detroit City. After he is fatally wounded while on duty, OmniCorp saves his life by employing their remarkable robotic science, thus giving him amazing new abilities as well as troubles that no man has ever had to face before. Directed by
Jose Padilha
, RoboCop is set to release on February 7th, 2014, and stars
Joel Kinnaman
,
Gary Oldman
,
Michael Keaton
,
Samuel L. Jackson
,
Abbie Cornish
,
Jackie Earle Haley
,
Jennifer Ehle
and others.