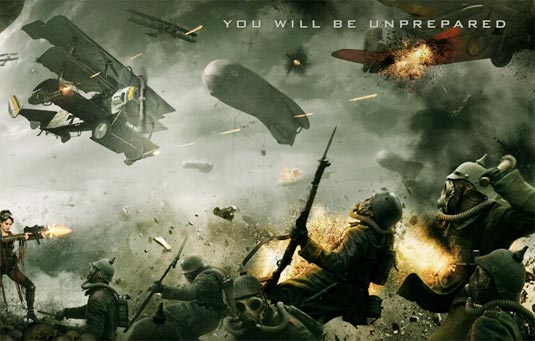 Recently, we added the first
trailer for
Sucker Punch.
Today we have new banner for dark and violent fantasy film.
Sucker Punch
taking place inside the mind of a young woman trapped in a mental institution, she and a band of four other prisoners must battle their way to freedom. But what lies in their path is not just doctors and security guards, but German soldiers, futuristic robots, and a world of deep fantasy. That's just what the movie's newest banner tries to get across. From Warner Bros. Pictures and
Zack Snyder
(300, Watchmen) , the film stars
Emily Browning, Vanessa Hudgens, Abbie Cornish, Jamie Chung, Jena Malone, Carla Gugino, Jon Hamm, Oscar Isaac,
and
Scott Glenn
.
Sucker Punch
will be in theaters next year on March 25, 2011. Check out the banner below and click on it to see it full size. [source:
IMP Awards
]
Sucker Punch Banner