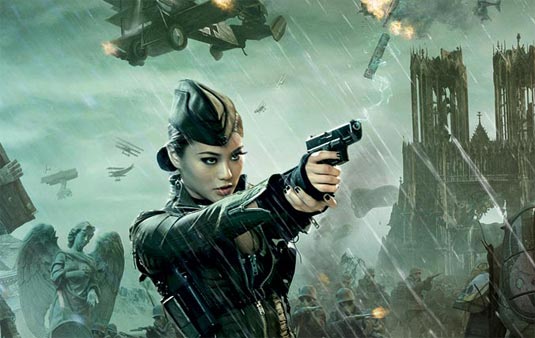 A new character banner has been released for
Zack Snyder
's action-fantasy film
Sucker Punch
. The banner features all five of the girls in the ensemble female cast including,
Emily Browing, Vanessa Hudgens, Abbie Cornish, Jena Malone,
and
Jamie Chung
. The film follows a young girl in the 1950's who has been institutionalized by her step-father and is about to receive a lobotomy. She copes by creating this dramatic escape sequence along with her friends in the asylum.
Sucker Punch
opens on March 25th 2011 and also stars
Carla Gugino, Jon Hamm, Oscar Isaac
and
Scott Glenn
. Click on image for bigger version
Sucker Punch Banner: Emily Browing, Vanessa Hudgens, Abbie Cornish, Jena Malone, and Jamie Chung