Movie Photos
New THE HUNGER GAMES Photo Features Jennifer Lawrence and Josh Hutcherson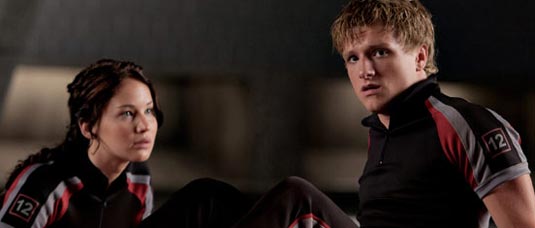 We have a completely new image from the upcoming Gary Ross' project The Hunger Games which is set to open on March 23rd, 2012.
You already had a chance to see how the whole thing looks like but I guess this is the first time we have Jennifer Lawrence and Josh Hutcherson in their costumes, right?
We all know the synopsis part and that this movie actually follows a teenage boy and girl to compete in the Hunger Games, a nationally televised event in which "Tributes" must fight with one another until one survivor remains.
So, just in case you wonder how that boy and girl prepare for the whole thing – there you go, enjoy their complete training suits!
At the end I will just remind you that beside Lawrence and Hutcherson, The Hunger Games also stars Liam Hemsworth, Woody Harrelson, Elizabeth Banks, Lenny Kravitz, Stanley Tucci and Donald Sutherland.