Movie Posters
New Trailer & Poster For NIGHT OF THE LIVING DEAD: RESURRECTION Have Arrived!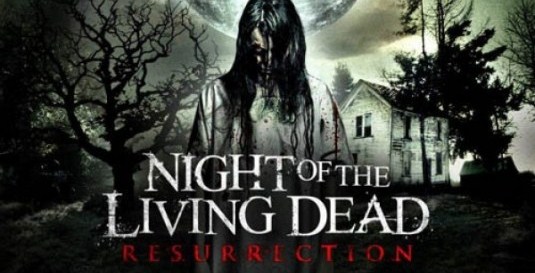 First, there was a warning: you won't stay dead! Now, we should better watch out, because when the sun goes down – the terror will begin! Spooky stuff, but here we go! A completely new trailer and one new poster for the upcoming Night Of The Living Dead: Resurrection have arrived and we're here to share it with you! Hope you'll like it!
In case you're not so familiar with this independent horror movie, I will first inform you that it comes from director James Plumb, who also co-wrote the script together with Andrew Jones. The film is a British version of the 1968 zombie classic and stars Sabrina Dickens, Kathy Saxondale, Sarah Louise Madison, Richard Goss, Sule Rimi and S.J. Evans. [youtube]http://www.youtube.com/watch?v=tdYsg4KAFSM[/youtube]
The deceased have risen from their graves with only one instinct: to feed on the living. As academics speculate on the scientific cause of the phenomenon, theologians point to the Armageddon foretold in the Book of Revelation. As the cities are overrun and civilization crumbles, a family take refuge from the undead army in an isolated farmhouse in West Wales. But the greatest threat is already among them.
Night of the Living Dead: Resurrection opens in a limited theatrical release in UK cinemas this Friday, and Grindstone Entertainment Group and Lionsgate Home Entertainment will be releasing the movie on DVD and VOD in North America in early 2013. Click on the posters for a better look:
So, anyone interested, or what?