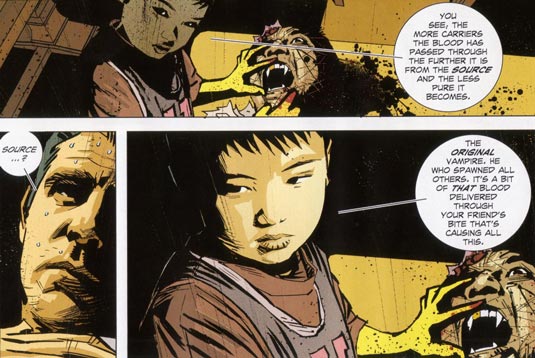 With the Twilight series finally 'over and done', there's only one thing left – to be patient for a little while, until the last film leaves the theaters.
Albeit a great moment for many people, there are some out there simply can't make it through a year without knowing they have some sleazy vampiric love stories/triangles to help them along. Luckily for them, Warner Bros. and director Joe Carnahan are setting up to bring an adaptation of Undying Love to the big screen, and hopefully, make it tolerable for the rest of us.
After the talk about Alexandre Aja getting the directing chair from this past March followed by the silent bubble, it is a bit unclear how and when it went to Carnahan but hey,  Undying Love is an Image Comics miniseries created by Tomm Coker and Daniel Freedman. It follows the story of an ex-military guy that falls in love with a beautiful lady who – imagine that! – just happens to be a vampire. Not only that – he then has to go and kill her maker, who (another surprise!) just happens to be one of the most powerful vampires existing.
Well, I admit it's not the deep and meaningful story that Twilight was, but it just might, as I've said, be tolerable or even work well.
There's no release date on this one yet, so vampire romance junkies will have to wait a bit before getting another fix. In the meantime, there's always fan-fiction and Blu-rays.