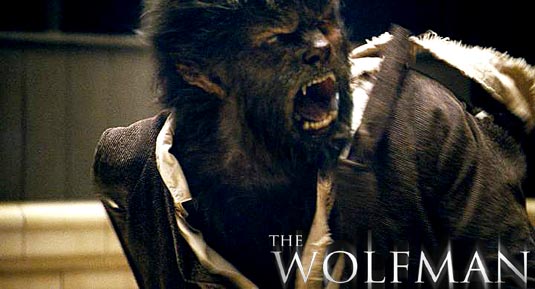 Universal Pictures has released a featurette for the upcoming horror blockbuster "
The Wolfman
." There's lots of new scenes from the film and actors talk about the wolfman myth.
Plot summary:
Based on the 1941 classic of the same name, "The Wolfman" tells of Lawrence Talbot (
Benicio Del Toro
), an actor who returns to the home of his estranged father (
Anthony Hopkins
) after the death of his brother. Familiar awkwardness becomes the least of his problems when he is attacked and bitten by a wolf and quickly takes on hairy, toothy qualities whenever the moon rises. Directed by
Joe Johnston
(Honey, I Shrunk the Kids, Jurassic Park III, Hidalgo), the horror film also stars
Emily Blunt
,
Hugo Weaving
and
Art Malik
. "The Wolfman" hits theaters on February 12th 2010.