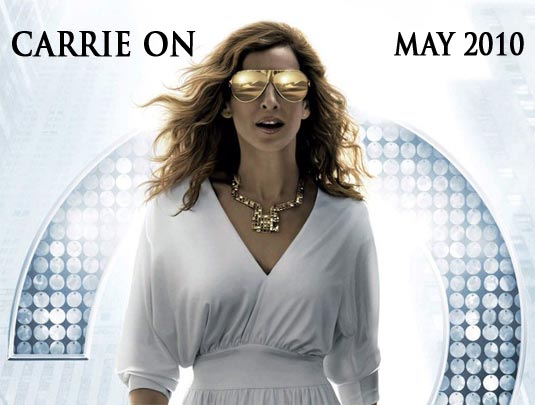 Today we have the first poster for the upcoming  "
Sex and the City 2
" (SATC2) featuring a glamorous shot of
Sarah Jessica Parker
. The new film is the follow-up to the first feature film from 2008. Plot details are a closely guarded secret. According to
Life & Style
magazine, the movie is set to shoot an "elaborate wedding scene" at a Connecticut inn and the guest list includes Samantha, Charlotte, Carrie and Miranda, plus Carrie's friend Stanford Blatch and his mother and father.
"All signs point to a gay union between Stanford and Anthony Marentino, who's required to wear a black tuxedo in the scene," writes Life & Style. "Slated as the entertainment: Liza Minnelli!"
But it's not all smiles and wedding cakes in this sexy sequel. Carrie, who finally married Big at the end of the first movie, seems to be having marital issues these days. "Several scenes are being shot at the location that serves as Carrie's old apartment from her single days," reports Life & Style. "One report says she and Big will have problems rooted in money trouble." "Sex and the City 2" is both written and directed by Michael Patrick King, who previously wrote, produced, and directed last year's Sex and the City. Also starring Kim Cattrall, Cynthia Nixon, and Kristin Davis. "Sex and the City 2" is slated to be released in theaters on May 28, 2010. "Sex and the City: The Movie" grossed more than $400 million at the box office, and rumor has it that teen singing sensation
Miley Cyrus
has been offered a guest role in the upcoming film.
Update:
Gossip Cop
can confirm that in the current script, Cyrus has one scene, and in it she wears the same dress to a red carpet event that Kim Cattrall's character buys to look "hot and young." In the script, Mario Cantone's character Anthony responds by exclaiming, "Mother of God: She is wearing the same dress as Hannah Montana."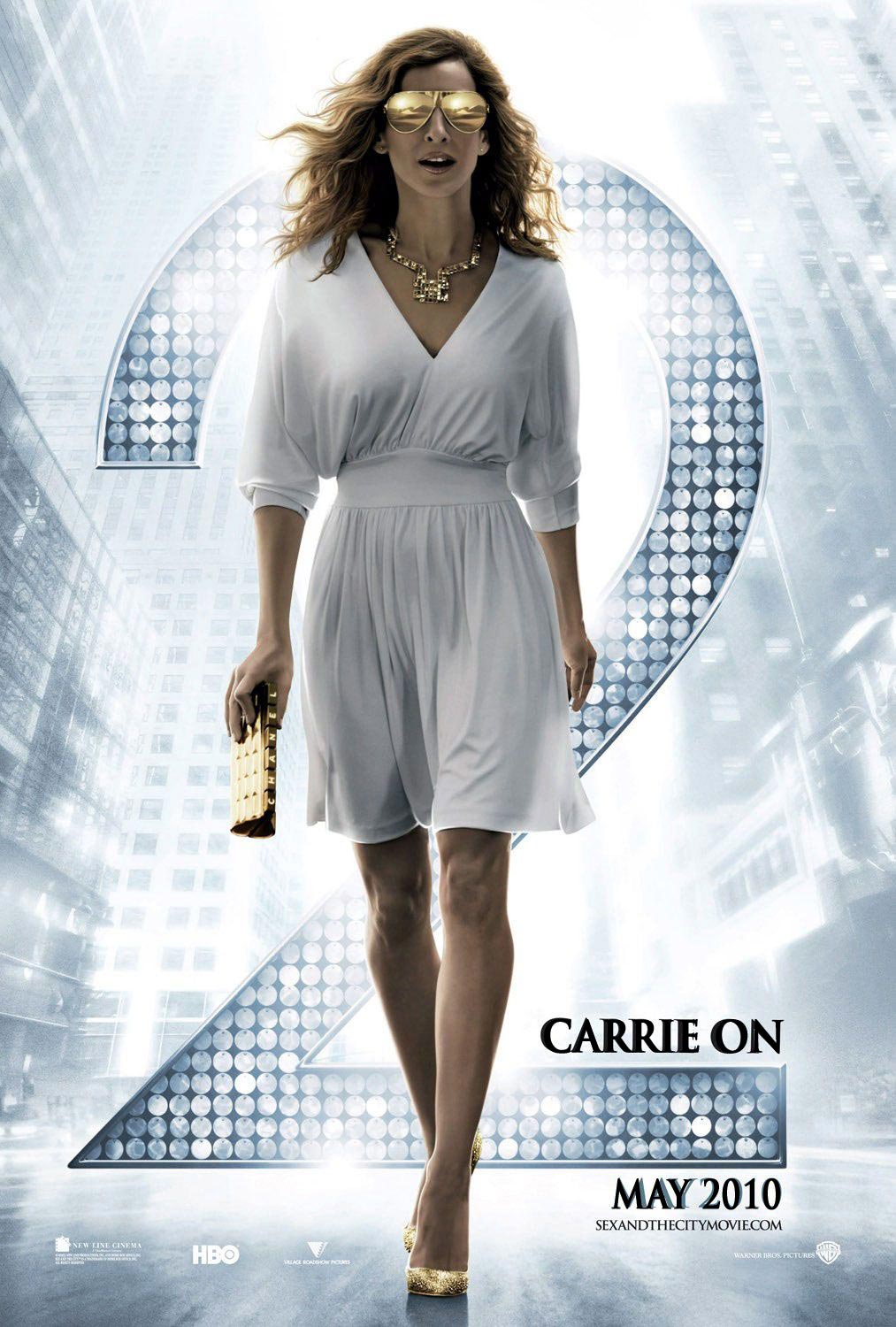 Sex and the City 2 Poster, Sarah Jessica Parker