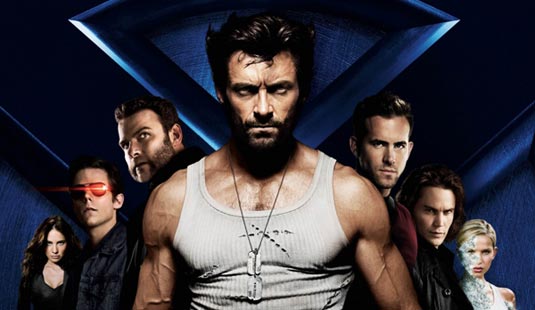 A great new poster for the upcoming "X-Men Origins: Wolverine" has appeared online.

Leading up to the events of "X-Men," the new spin-off movie tells the story of Wolverine's epically violent and romantic past, his complex relationship with Victor Creed, and the ominous Weapon X program. Along the way, Wolverine encounters many mutants, both familiar and new, including surprise appearances by several legends of the X-Men universe.

"X-Men Origins: Wolverine" directed by Gavin Hood stars Hugh Jackman as Wolverine, Liev Schreiber as Sabretooth, Ryan Reynolds as Deadpool, Danny Huston as William Stryker, Dominic Monaghan as Beak, Lynn Collins as Silver Fox and Taylor Kitsch as Gambit. The movie is scheduled to hit theaters on May 1st, 2009.