Movie News
Nick Nolte Joins Ensemble Cast of Ruben Fleischer's GANGSTER SQUAD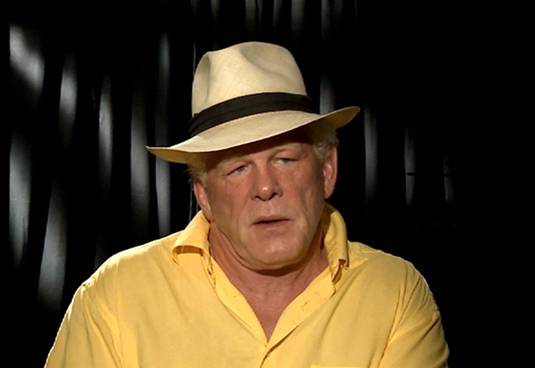 'Noir L.A. was a time and place where truth was not found in the sunlight, and justice not found in marble courthouses, and where not a single gangland killing was solved, not one, for half a century. Not on paper, anyway. The Gangster Squad was formed in 1946 to keep East Coast Mafia out of L.A. Its 'anything goes' approach endured through the 1950s in an era when justice was found far from the courthouse.' That's the way
Paul Lieberman
chronicled the LAPD's struggle through Los Angeles Times' seven-part series 'Tales From the Gangster Squad,' which Warner acquired the rights two years ago. So far,
Ruben Fleischer
's period gangster film
The Gangster Squad
has
Sean Penn, Ryan Gosling, Josh Brolin, Anthony Mackie, Michael Pena, Giovanni Ribisi, Holt
McCallany, Frank Grillo
and
Robert Patrick.
Okay than,
Nick Nolte
will join that male powerhouse cast playing Bill Parker, the new chief of police in Los Angeles, and the first guy of the law in a while who hasn't been corrupted by Mickey Cohen (Penn). The Gangster Squad is set to begin shooting on September 7th in Los Angeles. The film hits theaters sometime in 2013. Nolte's career resurgence includes recently wrapped role in Taylor Hackford's
Parker,
as well as earlier this month he signed on for Robert Redford's
The Company You Keep
. Of course, Nolte will be seen in theaters next Friday in the MMA drama
Warrior
. It's not bad at all.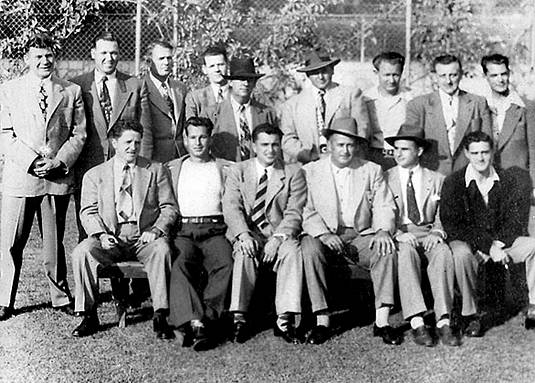 Original Gangster Squad (1948)
Source: Deadline