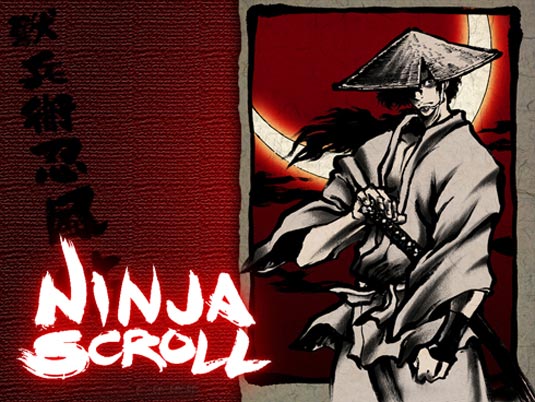 Warner Bros. has acquired rights to turn the Japanese action thriller anime "Ninja Scroll" (1993) into a live action feature. The news came out after Warner Bros. have secured the rights to create a live-action film of the anime and brought "Watchmen" co-scribbler, Alex Tse, on board to pen the script.
The flick will be produced by Leonardo DiCaprio's Appian Way, with Jennifer Davisson Killoran and Mike Ireland producing, Variety reports. Appian is mounting the film as a co-production with Mad House.
"Ninja" is set in feudal Japan and follows a ninja who must fight eight demonic warriors in order to save Japan. The hard-R movie, featured a villain with stone skin, a hunchback with a wasp nest as his hump and a woman whose snake tattoos come to life.
"Ninja Scroll" marks the fifth popular anime to get live-action treatment, behind Akira, Ghost in the Shell, Robotech and Dragonball.
Trailers for the original anime "Ninja Scroll" (1993):
[youtube]http://www.youtube.com/watch?v=9O6_N4mQBos[/youtube]
[youtube]http://www.youtube.com/watch?v=fOf0orgp6ig[/youtube]