Movie Posters
Watch: First 4 Minutes Of NOW YOU SEE ME (Plus International Poster)!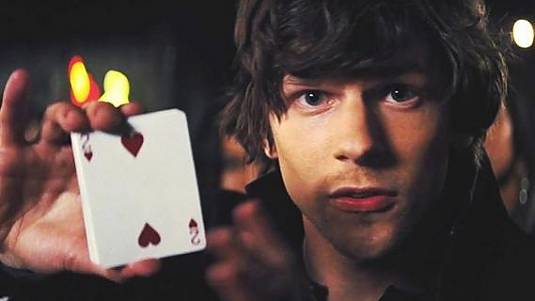 Here comes the official opening sequence from the upcoming Now You See Me! It's a kind of magic? Well, it's hard to tell from the first four minutes of the movie, but we definitely recommend you to check out the video 'cause a group of Robin Hood-style magicians is waiting for you in the rest of this report… My job is to remind you that director Louis Leterrier stands behind this crime thriller which revolves around the above mentioned group of Robin Hood-style magicians who use their illusions to steal money and give it to their audience. [jwplayer mediaid="149965″] Not sure if I'm actually interested in this story, but I have to admit that some seriously good cast is on board, and includes Jesse Eisenberg, Isla Fisher, Morgan Freeman, Woody Harrelson, Mark Ruffalo, Michael Caine and Common.
The film pits an elite FBI squad in a game of cat and mouse against "The Four Horsemen," a super-team of the world's greatest illusionists. "The Four Horsemen" pull off a series of daring heists against corrupt business leaders during their performances, showering the stolen profits on their audiences while staying one step ahead of the law.
Let us know what you think about the video, and don't forget – Now You See Me opens on May 31st, 2013.