Movie Photos
Official Trailer For Uwe Boll's ZOMBIE MASSACRE Is Here!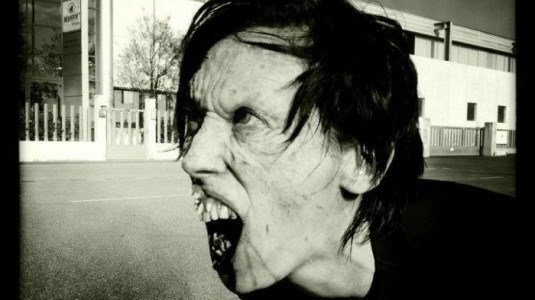 There is no hope!
Why do we all hate
Uwe Boll
when he's such a hillarious man? I mean, really, let's give him a break, his latest
Zombie Massacre
looks quite cool. Except, it's not all (sorry, man!) about Boll this time, because
Marco Ristori
and
Luca Boni
were also in charge. They directed, of course, while Boll served as a producer. Oh, who am I kidding – Boll stars in the whole thing as (take a seat, please!) the president of the US! Ok, that's it – I'm officialy in love with this man!
In a zombie kind of way… 
So, in case you're not so familiar with this one, let me first inform you that this movie is an adaptation based on the Wii project developed by Benjamin Krotin's 1988 Games.
Zombie Massacre
story starts with a bacteriological weapon (developed, as usual, by the US Government to create, oh, what else but super soldier?) which spreads an epidemic in a quiet little town in the middle of Eastern Europe, Roznov.
Next logical step
: all citiziens have been turned into infected zombies. The town is in quarantine, but the Government wants to destroy it to avoid the propagation of the epidemic. And, of course – the rest of the world is in the dark about everything.
So, the plan is
: to bring an atomic bomb into the nuclear plant of the city to pretend a terrible accident. No one has to know the truth. A commando of mercenaries is hired to do the mission. The leader is Jack Stone, an ex soldier now in jail to have murdered his brothers in arms during a mission. If he accomplish the mission he will be free. The battle is on. Hordes of monsters against a bunch of men. There is no hope. 
Who will survive?
I think that the prettiest guy will survive! I mean, that Stone, his last name sounds convincing enough. And, just for a record –
Christian Boeving
plays him in the movie, so… The rest of the cast includes
Tara Cardinal
,
Jon Campling
,
Gerry Shanahan
,
Mike Mitchell
and… Boll, I totally forgot about
Uwe Boll
! Let me know what you think,
is there hope
?