Movie Posters
Six New ALVIN AND THE CHIPMUNKS: CHIP-WRECKED Posters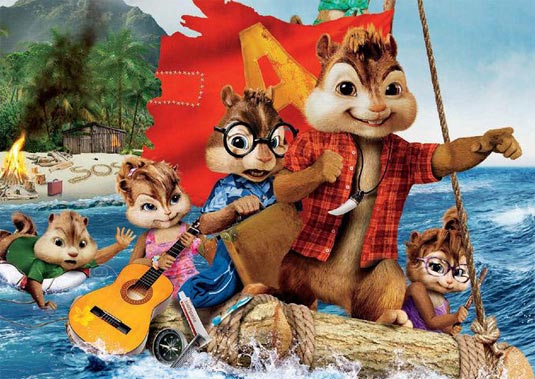 Six new posters  for the upcoming Alvin and the Chipmunks movie,
Alvin and the Chipmunks: Chip-Wrecked
, have come online. The family comedy film stars Jason Lee, David Cross, Jenny Slate, Justin Long, Matthew Gray Gubler, Jesse McCartney, Amy Poehler, Anna Faris and Christina Applegate.
In the new installment, the vacationing Chipmunks and Chipettes are turning a luxury cruise liner into their personal playground, until they become 'chipwrecked' on a remote island. As the 'Munks and Chipettes try various schemes to find their way home, they accidentally discover their new turf is not as deserted as it seems. Alvin and the Chipmunks: Chip-Wrecked, directed by Mike Mitchell, is scheduled to hit theaters on December 16, 2011.