Interview
Oliver Stone on "W": The Guy Is Goofy – TV Spot No2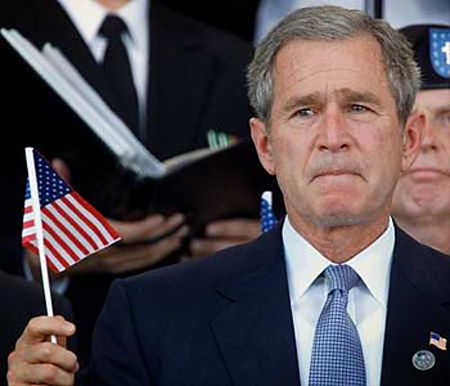 Lionsgate
has been released the second TV spot for the upcoming
Oliver Stone
's "
W
." Oliver Stone is not even trying to hide the fact that in his new movie "W," Bush seems like the worlds biggest "goofy." He stated that his movie is real satire. We'll see! Stone recently gave an interview for GQ "My form always fits the function of every movie.
Alexander
is as different as
World Trade Center
as this is from those two. This is a different man; he's not as dark or deep as someone like Nixon. The style is a time trip through three different eras, to give you a sense of young, middle, and old. It's light."
GQ: Wait, are you saying this movie is a comedy?
Well, it has to be done with an ebullience and a certain fun, because the guy is goofy. He's a goofball! And I think he endeared himself to people because he couldn't get anything right. Kubrick was an idol of mine. I grew up on Strangelove and movies like Network, and they made a big impact on me.
So yeah, W. is a satire
. [flv width="450″ height="250″]http://www.worstpreviews.com/trailers/w_tvspot2.flv[/flv] Here's the plot:
Whether you love him or hate him, there is no question that George W. Bush is one of the most controversial public figures in recent memory. In an unprecedented undertaking, acclaimed director Oliver Stone is bringing the life of our 43rd President to the big screen as only he can. "W" takes viewers through Bush's eventful life, his struggles and triumphs, how he found both his wife and his faith, and of course the critical days leading up to Bush's decision to invade Iraq.
Sounds pretty serious (satire). Stone told GQ that they went through a lot of actors before settling on Brolin. One of them was
Christian Bale
! I mean, I just can't imagine Bale as Bush, though I was surprised with Josh Brolin, also. Watching the trailers, photos etc. he did a good job as actor in the freakiest movie of the year (or more…) playing the most hated president in modern history. OK, "W" is not the first Oliver Stone's biopic. He directed many biopics and movies about historical events – "
Nixon
," "
Evita
," "
Alexander
", "
JFK
"… but "W" – don't tell me that you wan't watch "W" movie. Nice job Mr. Stone!