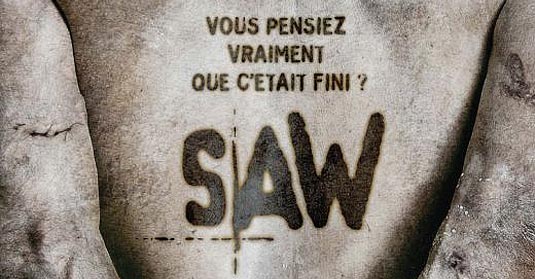 Take a look at the first international poster for "Saw V" which is due to hit theaters on October 24th.
"Vous pensiez vraiment que c'etait fini?" – "Did you really think it was over?"
In the fifth installment of the Saw franchise, Hoffman (Costas Mandylor) is seemingly the last person alive to carry on the Jigsaw legacy. But when his secret is threatened, Hoffman must go on the hunt to eliminate all loose ends. "Saw V" stars Tobin Bell, Costas Mandylor, hottie Julie Benz, hotter Meagan Good, and Betsy Russell. [source:PosterGeek]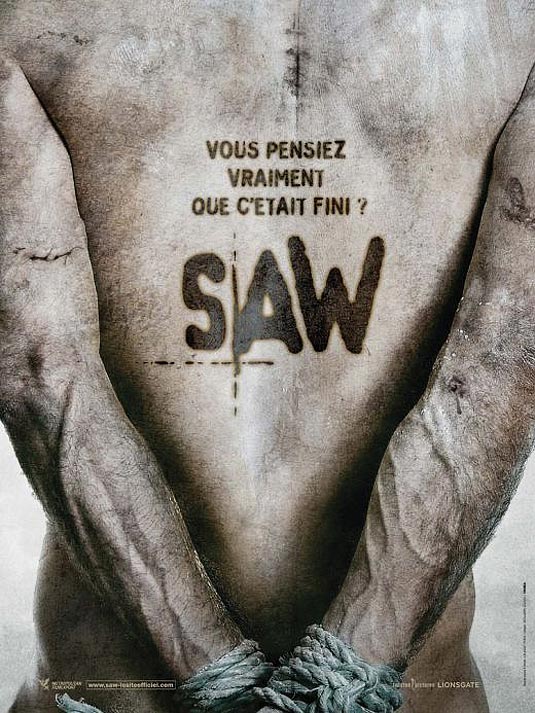 Can you see here "number five". What do you think about this poster?