Movie News
Oliver Stone Wants Blake Lively to Play Ophelia in his Drug Cartel Film Savages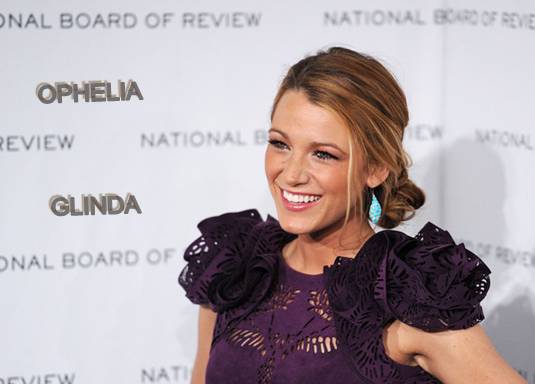 Oliver Stone wants Blake Lively to play Ophelia, the kidnapped girlfriend of two beach bums and drug dealers who is held to ransom.
Stone will pen and helm the film based on Don Winslow's drug cartel novel Savages, which focus on two Laguna Beach drug dealers forced to work for a Mexican drug cartel after Ophelia, the free-spirited girlfriend they share, is held hostage.
British star Aaron Johnson and Taylor Kitsch are said to be in talks to play the two male leads, with Oscar-winner Benicio del Toro also in discussions about taking on a role.
Jennifer Lawrence dropping out last month in favor of Gary Ross' tentpole adaptation of The Hunger Games for the role as Katniss.
Lively is also  nabbing the role of Glinda the Good Witch of the East in Sam Raimi's Wizard of Oz prequel, which has already locked in James Franco as the title character, and Mila Kunis as Theodora.
Shooting schedules for Savages and Oz would make it difficult for her to do both, so Gossip Girl actress may have to choose between starring roles in Disney's Oz film and Oliver Stone's new movie.
She expressed keen interest in working with Natural Born Killers director while promoting The Green Lantern:
I'm a huge fan of Oliver Stone. When you look at directors that you want to work with, he's always on the top of the list. It would be a dream to be able to work with him."
And her dream was fulfilled. Blake Lively has a long way to go since The Sisterhood of the Travelling Pants; after making a name for herself in Gossip Girl, casting against type in Ben Affleck's The Town was a welcome advance to her movie star status.
Universal will distribute the movie, which is about to hit its June start date. And …  Salma Hayek and Uma Thurman have also been seen for roles.
[youtube]http://www.youtube.com/watch?v=2OYKQLR6MNw[/youtube]
Gossip Girl Season 4 Official CW's Trailer