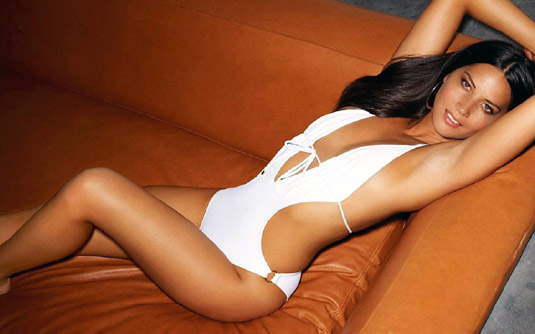 Everything started when this lady announced that she would be playing an established Marvel character. And than the speculation's started. C'mon Olivia Munn, tell us all a secret!
But no, she just said: "…I can't talk specifics because it's Iron Man 2!" Yeah, well thanks for this kind of help, girl!
Ok, that sound's confusing, we know! So let's start from the beginning! We all had an information that Olivia Munn will have a cameo in Iron Man 2. That cameo apparently was going be the voice for the "Jarvis" computer that is used by War Machine. But then, something changed, and she was called back in to film an actual scene.
Then, Olivia said she was playing an already established Marvel character adding:
"Jon Favreau called and was like, "I've got good news and bad news: This is what's happening in editing but we all really like you. Marvel and Jon had to add another character from the Marvel universe to keep me included…I can't talk specifics because it's Iron Man 2!"
And that's why now we have a new rumor that Munn will be appearing as socialite Janet Van Dyne in the film. Comic book fans know exactly who this is as Van Dyne eventually becomes The Wasp and marries Edward Pym (Giant Man/Ant Man).
If that's true, than Olivia got herself into quite interesting team of well known actors.
We already wrote about this, but we could repeat that again, The First Avenger: Captain America will be released on July 22, 2011, while The Avengers will finally assemble on May 4, 2012, with Chris Evans as Captain, Robert Downey Jr. as Iron Man, Chris Hemsworth as Thor and Samuel L. Jackson as Nick Fury.
But that's not the end of this report! Funny things happened to this Marvel project.
Earlier this week, we heard that Joss Whedon is in final negotiations to direct The Avengers and that he will also rewrite the film's script. Although this rumor is still unconfirmed, this could mean that Christopher Markus and Stephen McFeely's screenplay for The First Avenger: Captain America will go to the Whedon's hands.
This is not such a surprise, since we all know Whedon has previously written Astonishing X-Men with artist John Cassaday and Runways with Michael Ryan as well as numerous TV series, including Buffy the Vampire Slayer, Angel, Firefly and Dollhouse.
As you see, some weird things are happening with this comic-book adaptations, so we'll be in touch with every new information, and you, as always, are going to be the first one to know every single detail. So, guys, stay tuned!