Movie News
Olivia Thirlby and Julianne Moore Join Robert De Niro for Another Bullshit Night In Suck City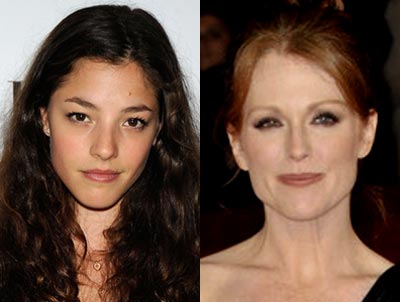 This project already sounds interesting, and not just because it has this weird title – Another Bullshit Night in Suck City.
Robert De Niro and Paul Dano are already on board, and today we learned that Olivia Thirlby (Juno) and Julianne Moore (The Kids Are All Right) have just joined the cast of the upcoming Paul Weitz' project.
So, you already know that Another Bullshit Night in Suck City is actually an adaptation of Nick Flynn's book of the same name, and follows "…a young man in his twenties who works at various homeless shelters in Boston where he often intersects with his brilliant but troubled and estranged father."
It's not hard to guess that Paul Dano will play that young man, while DeNiro is set to star as his father. On the other hand, Thirlby will play Denise, the love interest who helps Dano land the job, and when it comes to Moore, we still have no details about her role, but we'll keep an eye on it!
If you're interested in more details, here's a description of the Nick Flynn Another Bullshit Night in Suck City book:
"Flynn's wayward father, a self-styled writer and ex-con, describes his life on Boston's streets as "another bullshit night in Suck City": he hangs out in ATM lobbies, stuffs his coat with newspaper and is often "still drunk from the night before." This biting memoir describes the years poet Flynn spent, in his late 20s, working at one of the city's homeless shelters, where his path crisscrossed with his down-and-out father's.
In examining their troublesome relationship, Flynn admits to feeling lost, as he turned to alcohol and came close to being on the other side of the shelter admissions booth himself. Punchy language and short chapters make what could otherwise be excessively painful more palatable (e.g., "Fact: In 1839 Dostoyevsky witnessed a mob of peasants attacking his father…. they poured vodka down his throat until he died.
Fact: I can watch my father pouring vodka down his own throat any day of the week. My role is to play the son, though I often feel like a mob of peasants"). Although it's depressing, the book never seems hopeless, because readers know the author has succeeded at doing what his father only pretended to do: write, and write well."