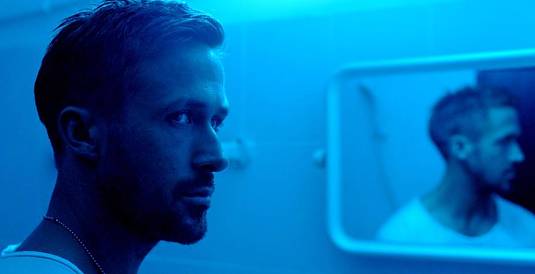 Don't know why, but every single image from the upcoming Only God Forgives looks pretty boring (at least to me). It's all like – Ryan Gosling is hot, Kristin Scott Thomas looks slutty, and Vithaya Pansringarm is the only one who actually knows how to fight. Those clips we shared a week ago, on the other hand, promise a lot of action. Never mind, today we're here to add 30 new images to our little gallery, head inside to check them all out & let us know what you think!
First of all, I have to remind you that Only God Forgives, written and directed by Nicolas Winding Refn, has been selected to compete for the Palme d'Or at this year's Cannes Film Festival.
The movie revolves around Gosling's character Julian, who runs a Thai boxing club as a front organization for his family's drug smuggling operation. But that's not all, 'cause when his brother is murdered by a ruthless Thai police lieutenant, Julian is forced to seek vengeance or risk his own death.
The rest of Only God Forgives cast includes Tom Burke, Rathar Phongam and Gordon Brown, and the movie is due for general release on July 19th, 2013. Make sure you click on all these images for a better look & stay tuned for more updates!