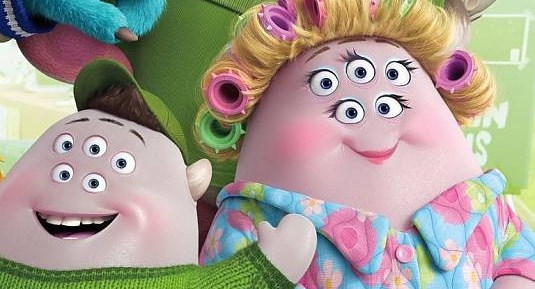 Happy Mother's Day! Just in case you want to send something original and super-cute to your mom this weekend, here's one awesome clip from the upcoming
Monsters University
which is all about… well, mothers and their special day. Avoid this if your mom is easily offended (will serve if your mother is a monster). Just kidding… Anyway, let me first inform you that this
30-sec
video gives us a much better look at Ms. Squibbles, voiced by
Julia Sweeney
and sends a quite simple but powerful message that goes like this:
Mothers, at home, or on the road – they'll always be your biggest fan!
Aww, so fucking cute, take a look:
Now, another reminder – directed by
Dan Scanlon
,
Monsters University
is set to hit theaters on June 21st, 2013, and beside Sweeney also stars
Billy Crystal
,
John Goodman
,
Steve Buscemi
,
Helen Mirren
,
Alfred Molina
,
Dave Foley
,
Sean P. Hayes
,
Joel Murray
,
Aubrey Plaza
and more. The movie is set 10 years before the events of
Monsters, Inc.
, and revolves around serious yet intelligent 17-year-old Mike Wazowski who is extremely eager to start college, where he is majoring in scaring.
Things don't go quite as planned, though, when 18-year-old James P. "Sulley" Sullivan happens to be in the same fraternity as him. Sulley shows to be almost the exact opposite of Mike: playful, all-brawn, and most notably large. He is also majoring in scaring, however, and they soon become enemies in a rivalry that will tear their worlds apart, including going to jail, but ultimately brings them together.
Let us know what you think about this clip & stay tuned for more scary-updates!