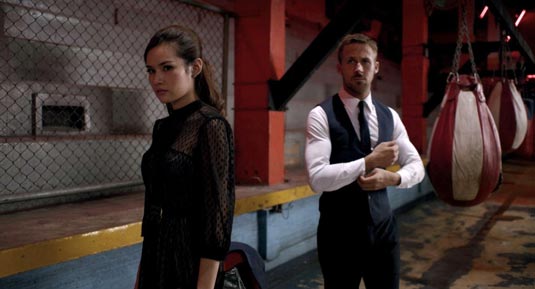 I've found myself in the middle of a few awkward dinner conversations in my life, but they were nothing compared to what you're about to watch in this new red-band clip from
Nicolas Winding Refn
's
Only God Forgives
. The scene is pretty crazy and vulgar, so you're watching it at your own responsibility: Synopsis:
Julian lives in exile in Bangkok where he runs a Thai boxing club as a front for the family's drugs smuggling operation. When Julian's brother Billy is killed their mother, Jenna, arrives in the city. She wants revenge and forces Julian to find the killer. Julian's contacts in the criminal underworld lead him directly to The Angel of Vengeance, a retired police officer who knows everything and who is both Judge and Punisher. Jenna demands that Julian kill The Angel of Vengeance, an act that will cost him dearly.
Only God Forgives is set to hit the theaters on May 23rd, 2013 – that's tomorrow – but was actually premiered at Cannes Film festival. Only God Forgives stars
Ryan Gosling
,
Kristin Scott Thomas
,
 Yayaying Rhatha Phongam
and
Vithaya Pansringarm
.