Movie News
Orlando Bloom in The Three Musketeers 3D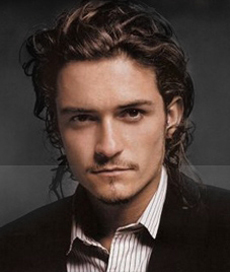 Few days ago this was just a rumor. But today, we are here to share with you the official announcement:
Orlando Bloom
has signed on to play the Duke of Buckingham in
Paul W.S. Anderson
's
3D
adaptation of
The Three Musketeers
. And that's not all! British comedian
James Corden
has also been cast as the servant Planchet. So, Bloom and Corden join a cast that already includes some interesting and well-known names. Let's remind:
Christoph Waltz
as Cardinal Richelieu,
Logan Lerman
as D'Artagnan,
Ray Stevenson
as Porthos,
Matthew MacFadyen
as Athos,
Luke Evans
as Aramis,
Mads Mikkelsen
as Rochefort and
Milla Jovovich
as M'lady De Winter. Anderson co-wrote the screenplay with
Andrew Davies
, and we all had a chance to hear from him that they are: "…definitely modernizing 'The Three Musketeers' without compromising the fun of shooting a period piece," said Anderson, who hopes to shoot in France and Germany. "But in our film, corsets and feathered hats don't take center stage. Our version is rich in eye-popping action, romance and adventure." On the other hand, we know that original Alexandre Dumas novel is actually: "…the story of the early adventures of the young Gascon gentleman, D'Artagnan and his three friends from the regiment of the King's Musketeers – Athos, Porthos and Aramis. Under the watchful eye of their patron M. de Treville, the four defend the honor of the regiment against the guards of Cardinal Richelieu, and the honor of the queen against the machinations of the Cardinal himself as the power struggles of seventeenth century France are vividly played out in the background. But their most dangerous encounter is with the Cardinal's spy, Milady, one of literature's most memorable female villains, and Dumas employs all his fast-paced narrative skills to bring this enthralling novel to a breathtakingly gripping and dramatic conclusion." Summit has slated a summer 2011 release in the U.S. for modern 3D version of
The Three Musketeers
. We'll keep an eye on this Anderson's project, make sure you stay tuned!