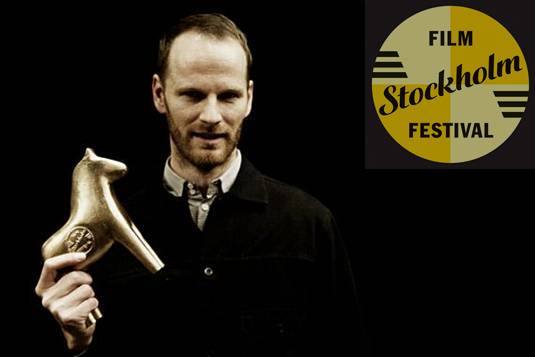 Norwegian film Oslo August 31 by Danish-born director Joachim Trier has received the top honor, the Bronze Horse for best film.
Paddy Considine's Tyrannosaur took the award for best directorial debut showing its assured direction and standout performances from stars Peter Mullan (NEDS) and Olivia Colman (Peep Show).
Jury at the 22nd Stockholm International Film Festival, which ended on Sunday, consisted of director Whit Stillman, actress Iben Hjejle, director Lisa Langseth, photographer and director Jens Assur and producer Sandra Harms.
Jury president Whit Stillman described Oslo August 31 in a statement:
The Bronze Horse Prize for best film goes to a film with intelligent dialogue, brilliant photography and astounding performances from the actors, a perfectly painted portrait of a generation.
Trier's second feature film Oslo, a visually striking and quietly shattering drama about a man in deep existential crisis, premiered at the 2011 Cannes Film Festival.
Best film selected by the FIPRESCI-jury, which consisted of Blagoja Kunovski (Macedonia), Beat Glur (Switzerland) och Katharina Dockhorn (Germany) was Tomas Alfredson's Tinker Tailor Soldier Spy, which opened the fest November 9th.
This year's best actress award went to Swedish Yohanna Idha for her role as Linda in Certain People, while the best actor award went to Russian Sergei Boriskov for his role as Andrei in Twilight Portrait.
French actress Isabelle Huppert is awarded 2011 Stockholm Lifetime Achievement Award, while Mexican director Alejandro Gonzalez Inarritu received 2011 Visionary Award.
The fest closed yesterday with a gala screening of Pedro Almodovar's latest production, The Skin I Live In.
The U.S. was represented in the main competition by Miranda July's The Future, Sean Durkin's Martha Marcy May Marlene and Andrew Okpeaha MacLean's On the Ice.
[youtube]http://www.youtube.com/watch?v=gz2g0F9yl5o[/youtube]
Oslo August 31 – Trailer
[youtube]http://www.youtube.com/watch?v=nvyqXFmV-LI[/youtube]
Tyrannosaur – Trailer