Movie News
Palm Springs International Film Festival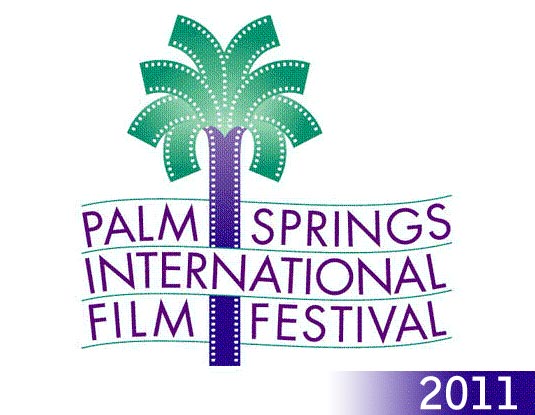 Palm Springs International Film Festival
, California, was started in 1989 and is held annually in January. It is run by the
Palm Springs International Film Society
. Some of Hollywood's biggest stars staged an amazing red carpet show at the 2011 Palm Springs International Film Festival Awards gala held Saturday night. Hosted by Entertainment Tonight's
Mary Hart
, the gala honored
Javier Bardem, Robert Duvall, Colin Firth, Jennifer Lawrence, Carey Mulligan, Natalie Portman, David O. Russell, Diane Warren
and the cast of
The Social Network
. Other stars attending the 22nd annual affair were
Aaron Eckhart ,Amy Adams, Amy Ryan, Ben Affleck, Brenda Song, Helen Mirren, Jake Gyllenhaal, James Franco , Jennifer Lawrence, Jesse Eisenberg, Mark Wahlberg, Oliver Stone
and
Rashida Jones.
The Palm Springs International Film Festival is one of the biggest film festivals in North America, welcoming 130,000 moviewachers each year for its program of new and celebrated international features and documentaries. This year's Festival runs January 6-17. Board chairman
Harold Matzner
without embarrassment claimed that the Palm Springs event is probably the third-most respected meeting of its kind. If the festival offered any clue in its sense of Oscar favorites, it might have been in the positioning of the Ensemble Award as the second to last award of the evening. The cast of "The Social Network," including Golden Globe nominees Jesse Eisenberg and
Andrew Garfield
, accepted the award from director
David Fincher
. But pop star
Justin Timberlake
— a co-star in the film about Facebook founder
Mark Zuckerberg
— doesn't show up. Before that, awards were presented to representatives of such Best Picture Oscar candidates as
The Town, Black Swan
,
127 Hours, The King's Speech, The Fighter
and
Biutiful
. Pre-ceremony,
Eckhart
was prepared himself to present a Career Achievement award to pal
Robert Duvall
. Bardem was the recipient of the International Star Award and Portman was honored with the Desert Palm Achievement Actress Award.
The Palm Springs International Film Festival 2011 Awards Gala
was held Saturday January 8th at the Palm Springs Convention Center. Photos of the actors are under.
Related Topics:
Aaron Eckhart, Ben Affleck, Black Swan, Carey Mulligan, Colin Firth, Javier Bardem, Jennifer Lawrence, Justin Timberlake, Natalie Portman, Robert Duvall, The Social Network