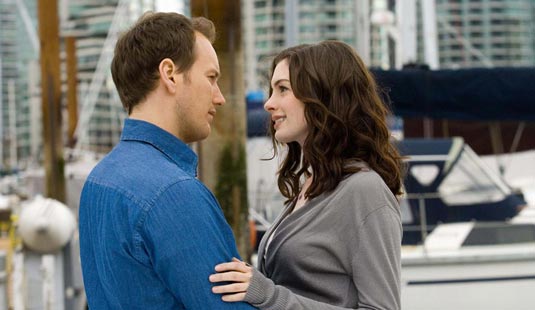 New photos from the upcoming
Rodrigo Garcia
directed thriller "
Passengers
" starring
Anne Hathaway
(Get Smart) and
Patrick Wilson
(Watchmen), has been released. After a plane crash, a young therapist, Claire (
Anne Hathaway
), is assigned by her mentor (
Andre Braugher
) to counsel the flight's five survivors. When they share their recollections of the incident – which some say include an explosion that the airline claims never happened – Claire is intrigued by Eric (
Patrick Wilson
), the most secretive of the passengers. Just as Claire's professional relationship with Eric – despite her better judgment – blossoms into a romance, the survivors begin to disappear mysteriously, one by one. Claire suspects that Eric may hold all the answers and becomes determined to uncover the truth, no matter the consequences.
"Passengers" also stars David Morse, Andre Braugher, Clea DuVall and Dianne Wiest.
The film is scheduled to hit US theaters on October 24th in limited release.