Movie News
Paul Dano Joins Cruise And Diaz In "Wichita"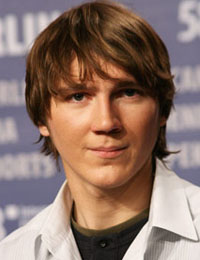 Paul Dano will star alongside Tom Cruise and Cameron Diaz in action comedy, formerly titled "Wichita."
The movie will be directed by James Mangold ("3:10 to Yuma," "Walk the Line," "Kate & Leopold"). Scott Frank and Dana Fox wrote the script but Mangold rewrote the screenplay with Laeta Kalogridis ("Shutter Island").
The story follows a secret agent Milner (Cruise) who finds himself teamed with a Midwestern single woman June (Diaz) who has had terrible luck with men.
Dano will play a charming but mysterious scientist whose invention is at the center of Cruise and Diaz's chase.
The movie will also star Maggie Grace and Marc Blucas.
Shooting starts next month in Boston, MA.
Cruise and Diaz appeared together back in 2001's "Vanilla Sky," US version of "Abre Los Ojos" (1997) directed by Alejandro Amenábar.
Dano is in Spike Jonze's upcoming "Where the Wild Things Are" and in "The Extra Man" with Kevin Kline and John C. Reilly. He's in Oregon shooting Kelly Reichardt's "Meek's Cutoff."
Fox has not officially dated the picture, but the studio hopes to release the film in the summer of 2010.