Movie News
Paul Feig to Direct Comedy for Jon Hamm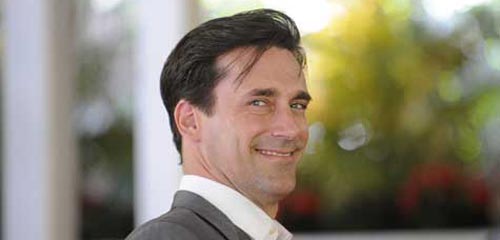 Mad Man star, John Hamm is a comedy nerd? Yeah, that's exactly the thing with this report, it's shocking!
Unless, of course, you already know that Hamm is one funny guy (if you're familiar with Saturday Night Live and 30 Rock then you definitely know what we're talking about).
One thing is for sure – soon, very soon, we're all going to enjoy in Hamm's comedy gift because director Paul Feig "is working on a new project to capitalize on Hamm's comic gifts."
Here's what Feig had to say about the above mentioned, in an interview with 24 Frames:
"Hamm is such a comedy nerd. He will quote lines from Kids in the Hall: Brain Candy. You're quoting something even I can't quote! He's always wanted to do comedy. One of the next things I'm developing a project for him to star in. I think he's so funny. He's like Cary Grant to me."
As you see, we still have no idea what Fieg is talking about, but we definitely expect to hear more updates on that mysterious funny project as soon as possible. In the meantime, let us mention that Hamm has a supporting role in Feig's Bridesmaids that opens May 13.
Stay tuned!