Movie News
Paul Schneider has Joined The Baby Makers Comedy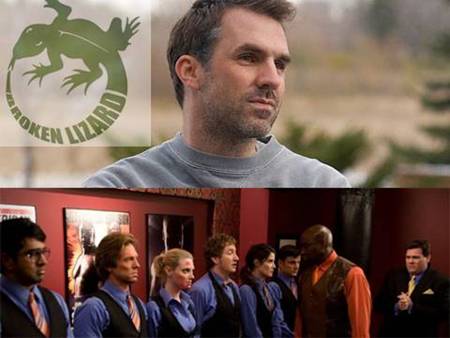 If you don't know by now, Broken Lizard is a euphemism for the loss of virility in minds of Jay Chandrasekhar's group of course. However, the comedy troupe Broken Lizard's next flick is now in development and has a leading actor signed. That means The Baby Makers will be directed by Broken Lizard founder Jay Chandrasekhar from a script by Ice Age: The Meltdown penners Peter Gaulke and Jerry Swallow.
Yep, the comedy group has scooped up indie beloved Paul Schneider for the starring role in another slapstick project.
As for Schneider you may know him from plenty of things that have the words 'real' and 'girl' in the title, such as All the Real Girls, Lars and the Real Girl. Not to worry, the actor has landed on his feet now.
Schneider will play a married man who is having trouble conceiving a child, so with the reluctant assistance of his best friends he will rob a sperm bank. Broken Lizard member Kevin Heffernan will play Schneider's best friend who introduces him to an Estonian master burglar, who will be played by Chandrasekhar himself. Steve Lemme, Paul Soter and Erik Stolhanske are also set to appear of course.
Production is aimed to begin this summer in LA.
Check out the trailer for Lizard's previous feature The Slammin Salmon to refresh your memory. The 2009 feature is about the owner of a restaurant who sets off a competition to see which of his waiters can earn the most money in a single night, with a prize of $10,000.
Are you looking forward to giving Paul Schneider a chance?
[youtube]http://www.youtube.com/watch?v=1Dfk40IaWnI[/youtube]
The Slammin Salmon – Official Trailer