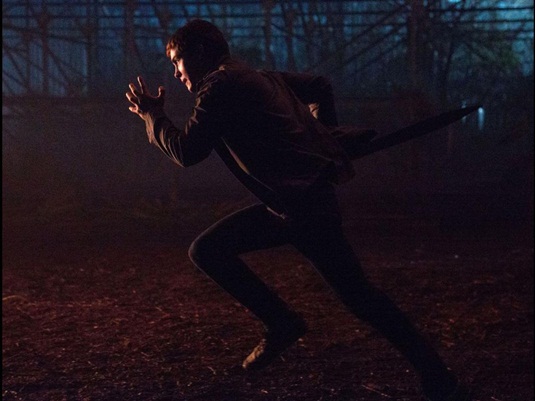 Logan Lerman returns as a demigod to theaters this summer, and he's bringing along a lot of friends – some new, but keeps the old. Well, the first images from the sequel Percy Jackson: Sea of Monsters have landed online and you can check them out below, courtesy of USA Today!
Lerman says of his part in the converted 3-D film:
It's fun to go back to your old shoes once again and play around. And it's always fun to have a sword in your hand, especially when you're doing scenes which involve fighting monsters. I'm still a kid. I love doing that stuff.
The follow-up to 2010s Percy Jackson & the Olympians: The Lightning Thief follows the life of Percy Jackson, the demigod son of Poseidon along with Alexandra Daddario and Brandon T. Jackson, and this time they seek the Golden Fleece that is essential to the survival of his home.
Thor Freudenthal (Diary of a Wimpy Kid) takes over directing duties from Chris Columbus this time around, with a script by Scott Alexander and Larry Karaszewski, and these images showcase Lerman, Daddario, Jackson, and newcomer Stanley Tucci getting into more trouble in fantastical locations.
There are still plenty that need to be revealed, including Nathan Fillion as Hermes (replacing Dylan Neal); Missi Pyle, Yvette Nicole Brown and Mary Birdsong as The Fates; Anthony Head as Chiron (replacing Pierce Brosnan); and Daniel Cudmore as Manticore.
Percy Jackson: Sea of Monsters opens in 3D on August 7th, 2013.
Take a look: