Movie News
PIRATES OF THE CARIBBEAN 5 Shooting Starts This November?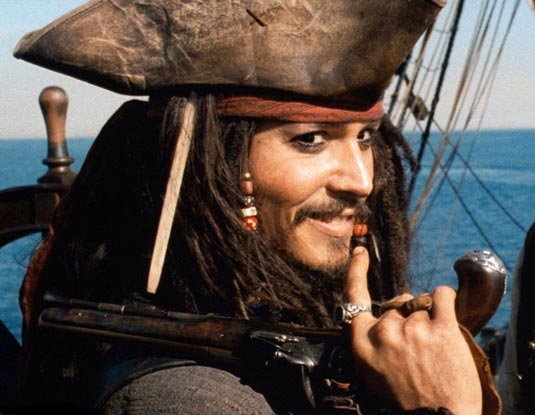 It seems that there's going to be a
Pirates of the Caribbean 5
, after all, and I'm not sure if I'm to be happy or annoyed by it (annoyed mainly because once Hollywood sees that people like a franchise, they try and do their best to squeeze all the money out of fans, usually with unnecessary sequels which rarely live up to their predecessors). The word is that Disney Pictures is now planning to film the fifth installment in Puerto Rico – instead of where they normally shoot, in Hawaii – and that production is looking to gear up in November. According to Caribbean Business PR, the studio chose Puerto Rico as the new location for filming due to the country's "aggressive incentives" they employed in order to bring Hollywood to the island. The fifth Pirates of the Caribbean movie, which doesn't have a title yet, will be the biggest production held in the country. Parts of
Pirates of the Caribbean: On Stranger Tides
were filmed there, but almost all of the franchise has been shot on the islands of Hawaii. As you have probably guessed,
Johnny Depp
will be coming back as Captain Jack Sparrow, and while no director has been hired yet,
Terry Rossio
has been working on a script. In 2011, around the time On Stranger Tides was released, Depp said that he would be in for a fifth movie, but hoped that the studio would take its time with the franchise and make it "special." If all this is true and Disney does plan to go with it, here's to hoping that they have a really good plan. Would you like to see more of Captain Jack on the big screen?