Movie News
Guillermo del Toro Forced to Convert PACIFIC RIM to 3D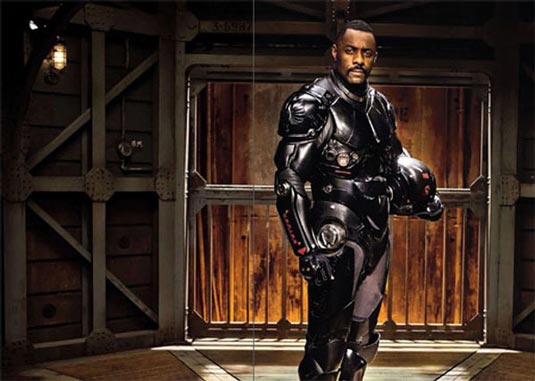 It seems that Warner Bros. has managed to push Guillermo del Toro to convert his epic robot-vs.-monster movie, Pacific Rim, to 3D, after all. You might remember him talking about why he didn't want to convert the movie to 3D at Comic-Con this year, but let me remind you, just in case:
I didn't want to make the movie 3D because when you have things that big, the thing that happens naturally is you're looking at two buildings at 300 feet. If you move, the buildings don't go like this (moves his hands closer together), there's no parallax. They're so big that you barely notice anything no matter how fast you're moving, so to force the 3D effect on robots and monsters that are supposed to be that high, you're making them miniaturized, you're making them human-scale. I knew that the 3D effect sounded like a great idea, but it was gonna be counter.
The studio, being a studio, obviously doesn't care what Del Toro thinks or wants, but only what they want – to make as much money as they possibly can from the film. After listening to his reasons as to why it won't work, I don't think it will be worth it (to me, at least) to pay an extra five bucks to see it in 3D, but, seeing how popular 3D is with audiences these days, especially overseas, it's going to pay off for them, anyway. Here's the synopsis:
In Pacific Rim, legions of monstrous creatures known as Kaiju started rising from the sea and begin a war that would take millions of lives and consume humanity's resources for years on end. To combat the giant Kaiju, a special type of weapon was devised: massive robots, called Jaegers, which are controlled simultaneously by two pilots whose minds are locked in a neural bridge.
The script for Pacific Rim was written by Travis Beacham (Clash of the Titans), and stars Charlie Hunnam, Idris Elba, Rinko Kikuchi, Charlie Day, and Ron Perlman. The supporting cast also includes Max Martini, Robert Kazinsky, Clifton Collins, Jr., Burn Gorman, Larry Joe Campbell, Diego Klattenhoff, and Brad William Henke. The studio plans to release the movie on July 12th, 2013.