Movie News
Plot Details for Smith and Shyamalan's AFTER EARTH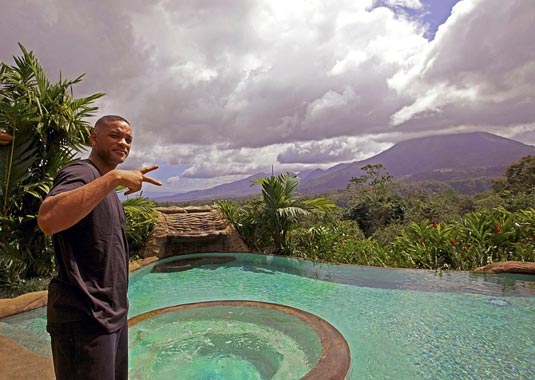 And here I was, hoping that M. Night Shyamalan has retired after the disastrous massacring of adaptation of one of the best animated Nickelodeon's series. You know, Avatar: The Last Airbender. And no, I haven't seen the movie with an already-made-up-negative opinion – actually, I was really happy when I'd heard about the adaptation. And then I saw the movie and wished I never did. If you have watched the series, you will know why and what I am talking about (mostly regarding the story – kinda the same thing Bradley Cooper is going to do to Hyperion… Bad idea, Bradley, bad! – though other aspects aren't negligible, too). Now, I might be a bit harsh in expressing my opinions (keep in mind that those are exactly what they are – personal opinions), but in that way I am less disappointed with bad movies and more glad when a good one comes along. The most important thing is to keep an open mind – which I hope I'm doing. Even if I'm 'hating' and 'bitching' about something. Anyway. Yes, I was talking about his (sigh!) new movie, After Earth. (Ok, he had a pause in directing longer than usual two years, so maybe he got a good rest and now he'll make it up for the abovementioned.) You might want to know that next month's San Diego Comic-Con will include a panel on Saturday, July 14th, for this sci-fi flick starring Will Smith (why would you do that, man?) and his son, Jaden Smith.
The panel description in SDCC's schedule includes new plot synopsis, so don't say later you weren't warned about spoilers:
"In After Earth, one thousand years after cataclysmic events forced humanity's escape from Earth, Nova Prime has become mankind's new home. Legendary General Cypher Raige (played by Will Smith) returns from an extended tour of duty to his estranged family, ready to be a father to his 13-year-old son, Kitai (played by Jaden Smith). When an asteroid storm damages Cypher and Kitai's craft, they crash-land on a now unfamiliar and dangerous Earth. As his father lies dying in the cockpit, Kitai must trek across the hostile terrain to recover their rescue beacon. His whole life, Kitai has wanted nothing more than to be a soldier like his father. Today, he gets his chance."
The SDCC panel will include the film's screenwriter Gary Whitta and cinematographer Peter Suschitzky, as well as the team behind the tie-in comic book After Earth: Innocence, artist Beni Lobel and writers Robert Greenberger and Michael Friedman. Peter David, author of the After Earth prequel novel, will also be there. Hopefully, this might be his first good movie in… 12 years, first after the 2000's Unbreakable (at the time, I didn't pay attention to who directed it, so when I found out it came as a nice surprise for me, and I actually enlisted it among my favourites). After Earth will be released on June 7th, 2013 and it will also star Orphan's Isabelle Fuhrman. Stay tuned!