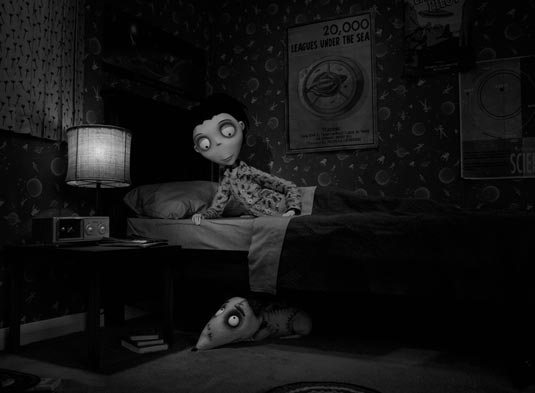 In addition to the
Frankenweenie
'set tour' featurette we've posted today, three more have been released: one showing set with tiny house models (they really look like doll houses!) that will represent locations in the movie, one which shows the bits of doll-making process and the last, featuring 'the man himself',
Tim Burton
, while he colours the wooden (I think) model of the Frankenweenie and explains the way he is envisioning the dog to coworkers (I want that model shown in 01:05!). Check them out below, they are really adorable!
Featurette #2: Set Construction
Featurette #3: Puppet Hospital
Featurette #4: Character Maquettes
Frankenweenie will hit the theaters on October 5th, 2012 and stars
Winona Ryder
,
Catherine O'Hara
,
Martin Landau
,
Martin Short
,
Robert Capron
,
Conchata Ferrell
,
Christopher Lee
and others. Out of curiosity, what's your favourite Burton movie?