Movie News
Plot Details Revealed for Stephen King's THE SHINING Sequel Novel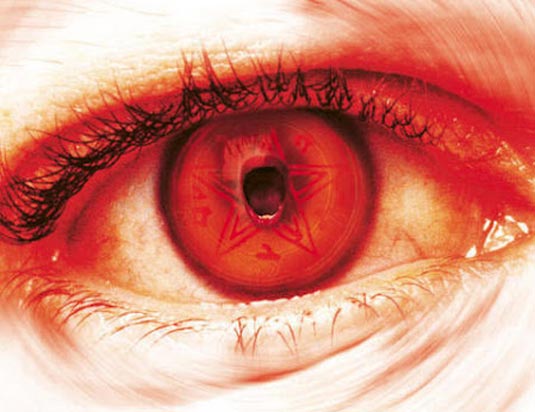 Way back in November of 2009 we got word that Stephen King was working on a sequel novel to The Shining, the book on which the classic Stanley Kubrick horror film of the same name is based.
Well, King has been hard at work on the book titled Doctor Sleep, and the reason we're so interested in it is because of the potential for a film sequel. Apparently the book is slated to hit shelves on January 15th next year, and there's a good chance a studio could pick up the film rights to the book before then. Just please, PLEASE, Steven King, don't let its story be in Maine AGAIN! Sorry, King's fans, but to me it seems that he simply stopped trying long time ago (i.e. when he got rich from his books) – I can almost imagine that he puts to paper anything that comes to his mind while taking a sh*t, or something like that, and he knows that it would sell.
Anyway, in the meantime, you can read the official synopsis of Doctor Sleep from Stephen King's official website:
"Stephen King returns to the characters and territory of one of his most popular novels ever, The Shining, in this instantly riveting novel about the now middle-aged Dan Torrance (the boy protagonist of The Shining) and the very special twelve-year-old girl he must save from a tribe of murderous paranormals. On highways across America, a tribe of people called The True Knot travel in search of sustenance. They look harmless—mostly old, lots of polyester, and married to their RVs. But as Dan Torrance knows, and tween Abra Stone learns, The True Knot are quasi-immortal, living off the 'steam' that children with the 'shining' produce when they are slowly tortured to death.
Haunted by the inhabitants of the Overlook Hotel where he spent one horrific childhood year, Dan has been drifting for decades, desperate to shed his father's legacy of despair, alcoholism, and violence. Finally, he settles in a New Hampshire town, an AA community that sustains him, and a job at a nursing home where his remnant 'shining' power provides the crucial final comfort to the dying. Aided by a prescient cat, he becomes 'Doctor Sleep'. Then Dan meets the evanescent Abra Stone, and it is her spectacular gift, the brightest shining ever seen, that reignites Dan's own demons and summons him to a battle for Abra's soul and survival. This is an epic war between good and evil, a gory, glorious story that will thrill the millions of hyper-devoted readers of The Shining and wildly satisfy anyone new to the territory of this icon in the King canon."
Following Danny as an adult sounds a little too easy, but the story does have some interesting elements to it. Of course, if it were ever to be turned into a film, there's no possible way it could live up to the hype and would forever be eclipsed by The Shining which is an anthological masterpiece of a horror film. Also, not only is Stanley Kubrick not around to direct the sequel (I doubt he'd do it anyway), but to me, it doesn't seem like this one is heading in the same direction like The Shining, and would eventually turn out to be a completely new movie, rather than a sequel. But, maybe that isn't a bad thing. I'll save my opinion until after I've read the book, but I still think that they are already planning to make this into a sequel. Would you like that?