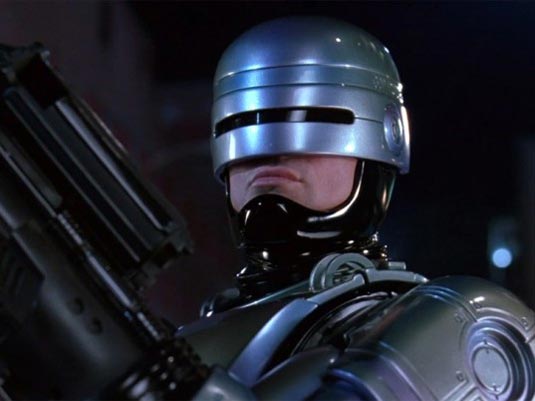 Could this be our first look at what RoboCop is going to look like in the 2013 release? Some intriguing concept art surfaced online which depicts a very futuristic cyborg Murphy.
Mike Jensen is a great concept artist who has recently done some designs for the upcoming RoboCop film. These pictures were posted on his official homepage but were removed very quickly for some reason. Thanks to www.robocoparchive.com, we might have our first look at our new RoboCop. Check out the pictures below:
From MGM are stating that "MGM has no knowledge of Mike Jensen & he has never been hired by the studio or the production team to create any designs for the upcoming film, RoboCop."
I previously read that the rebooted RoboCop would differ from the original by showing his eye and the art above would contradict that assertion, but this is only a single depiction of what is probably a vast array of concept art. The final version we see on film will likely be very different.
Whatever is the case i.e. whether these pics are a real deal or fake, it sure is at least interesting design. What do you think?
RoboCop is directed by Jose Padilha, and it stars Gary Oldman, Samuel L. Jackson, Joel Kinnaman, Abbie Cornish, Hugh Laurie, Jackie Earle Haley and others. It is set to hit the theaters on February 7th, 2014.