Movie News
Pride and Prejudice and Zombies Without Director
We have pride and prejudice and zombies but we still have no director?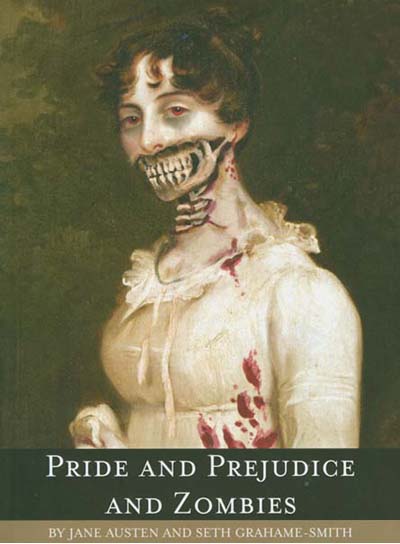 We're surprised too, but, according to the latest reports, Mike White has dropped out of the directing Lionsgate Pride and Prejudice and Zombies!
Lionsgate adaptation of Seth Grahame-Smith's literary mash-up novel is a high priority, at least that's what they say, but they're definitely having a lot of troubles with project from the beginning…
David O. Russell was all set to direct Natalie Portman before both bailed, although Portman stayed on as producer.
Then, we heard Mike White is hired to replace Russell, but now, the writer/director revealed that that's not going to happen:
"I loved the project and looked forward to working with Lionsgate. Unfortunately, the timing could not be worked out. I wish them the best with the movie."
So, now, the new director is needed, who will that be?
David Slade, Jonathan Demme and Matt Reeves were all previously rumored.
Alos, Anne Hathaway was under consideration to star as Elizabeth Bennett, while James McAvoy would play Mr. Darcy.
According to some reports, Scarlett Johansson, Bradley Cooper, Mia Wasikowska, Tilda Swinton and Catherine O'Hara were all lately rumored for roles, and one of the latest reports suggested that Johansson and Wasikowska were under consideration for the role of Elizabeth, with Cooper for Darcy (?) …  So we'll have to wait and see.
In the meantime, let's all check out the Pride and Prejudice and Zombies synopsis part:
"It is a truth universally acknowledged that a zombie in possession of brains must be in want of more brains."
So begins Pride and Prejudice and Zombies, an expanded edition of the beloved Jane Austen novel featuring all-new scenes of bone-crunching zombie mayhem. As our story opens, a mysterious plague has fallen upon the quiet English village of Meryton and the dead are returning to life!
Feisty heroine Elizabeth Bennet is determined to wipe out the zombie menace, but she's soon distracted by the arrival of the haughty and arrogant Mr. Darcy.
What ensues is a delightful comedy of manners with plenty of civilized sparring between the two young lovers and even more violent sparring on the blood-soaked battlefield as Elizabeth wages war against hordes of flesh-eating undead.
Can she vanquish the spawn of Satan? And overcome the social prejudices of the class-conscious landed gentry?"