Movie News
"Prince of Persia: The Sands of Time" – Great Casts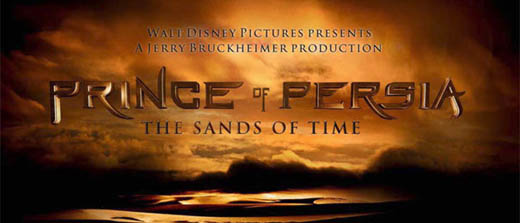 "
Prince of Persia: The Sands of Time
" follows an adventurous prince who teams up with a rival princess to stop an angry ruler from unleashing a sandstorm that could destroy the world. In the film,
Jake Gyllenhaal
will play Dastan, a young Prince who teams with an exotic princess named Tamina (
Gemma Arterton
) on a mission to stop "a villainous nobleman from possessing the Sands of Time, a gift from the gods that can reverse time and allow its possessor to rule the world,"
Alfred Molina
will play Sheik Amar, who becomes a mentor to the prince.
Ben Kingsley
will play the villain Nizam, who plots to kill his brother King Shahrman and blame it on Prince Dastan so he can take the throne. Shooting is slated to begin in July in the U.K. and Morocco.
Disney
and
Jerry Bruckheimer
's bigscreen adapatation of the Ubisoft vidgame "Prince of Persia: The Sands of Time" will be directed by
Mike Newell
and is scheduled to hit theaters on June 19th, 2009.