Movie News
'Quantum of Solace' In Bregenz, Austria
Residents in the western Austrian town of Bregenz were keeping their eyes peeled Tuesday for actor Daniel Craig who is shooting several scenes for the upcoming James Bond movie in the town. A film crew will be in town until May 9 to shoot scenes for Quantum of Solace.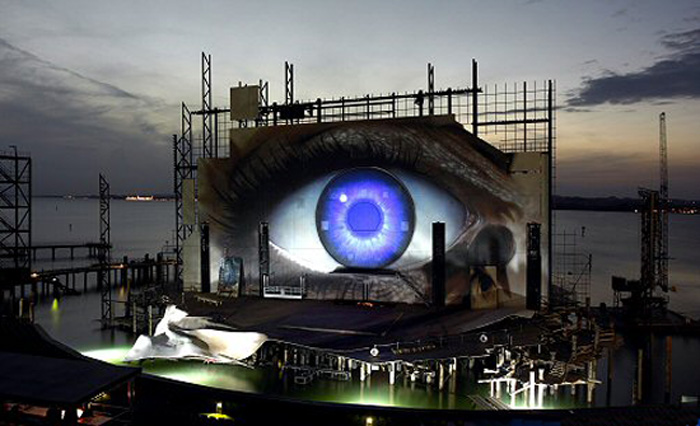 Filming Tuesday started with a chase scene in the city's festival hall, a spokesman for the Bregenz opera festival said. The city's annual opera festival, with its signature floating stage on Lake Constance, will play a prominent role in the movie. In the evening several streets in the medieval town, with a population of 30,000, will be closed off for filming, before filming on the floating stage Wednesday. For James Bond to chase his adversaries across the huge stage, which is dominated by elaborate props and a huge eye, festival organizers set up a complete performance of Puccini's Tosca, complete with audience.

Austrian media report that a possible shooting location for The next James Bond movie could be the "Seebühne" (Floating Stage) in Bregenz, Austria. A spokesperson for the Bregenz Festival confirmed a report by Austrian ORF Radio Vorarlberg, that "people from Pinewood Studios in London" have visited the location by end of June, namely producer Barbara Broccoli, director Marc Forster and the director of photography.