Movie News
Quentin Tarantino Won't Be Brainy in The Smurfs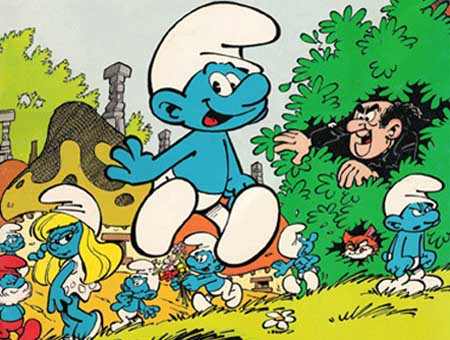 We already wrote about CGI/live action hybrid, directed by
Raja Gosnell
that is scheduled to hit theaters on August 3rd 2011. And yes, we are writing about
The Smurfs
again. But this time, we are here to report that
Quentin Tarantino
won't be the part of the whole project, although there were some rumors that he'll be the "brainy" one… So let's start with the official words of Hannah Minghella, president of Sony Pictures Animation, which is making the movie with a blend of live-action and animation: "There were conversations about it, but it didn't work out. Quentin is such a fanboy that it was part of the appeal." You must admit that it would be interesting to see/hear Tarantino in the role of Papa Smurf's right-hand man, Brainy. But we still have a lot of famous names involved in the whole project, such as:
Jonathan Winters
as Papa Smurf,
Katy Perry
as Smurfette,
George Lopez
as Grouchy Smurf,
Kevin James
as Hefty Smurf and
Alan Cumming
as Gutsy Smurf. And if you wonder about that well known guy who absolutely hates the tiny blue folks, named Gargamel… Well,
Hank Azaria
, the stalwart of The Simpsons will have the honour to take that role. The latest news regarding to
The Smurfs
movie is that
Sofia Vergara
will play a live-action character named Odile, a powerful executive at a high-end French cosmetics company who is married to the main live-action character named Johan played by
Neil Patrick Harris
. So there you go, fresh and updated list of actors that will join the Smurfs family. We hope you like the cast, so now the only thing we could do, is wait and see will the main idea of this upcoming movie be the one Minghella had in mind – the idea of juxtaposing the Smurf values with the modern world. Welcome, Smurfs!