Movie News
Rafe Spall Joins Prometheus, Noomi Rapace Talks About Her Character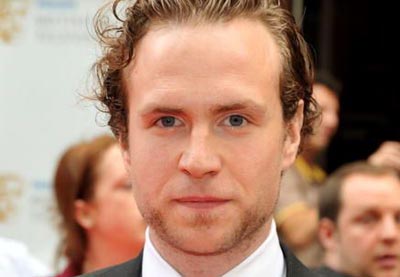 Ridley Scott's Prometheus is coming! Ok, we do know that the movie is scheduled for release June 8, 2012, but we're also curious to find out more details about this project, right?
Well, today is our lucky day, because we just learned that British actor Rafe Spall has joined the cast of this sci-fi movie, that already stars Noomi Rapace, Michael Fassbender, Charlize Theron, Idris Elba, Sean Harris and Kate Dickie. For more interesting details check out the rest of this report.
So, what do we know about the Prometheus? First of all, we still have our doubts about the plot. Ok, the film began as a prequel to Scott's Alien, but then we heard that it's going to be a wholly original project. But then, some rumors came in, saying that:
"Ridley's movie is about gods and monsters and, contrary to the director's claim that it's not an Alien prequel, I hear the complete opposite. I'm told a monster is being developed right now that is so terrifying it's scaring the designers!" (this comes from The Daily Mail reliable Baz Bamigboye).
However, the script has been written by Lost writer Damon Lindelof and it's going to be in 3D of course.
When it comes to above mentioned Rafe Spall, we still have no details about his role, but we do know that Michael Fassbender is attached to star as an Andriod, while Rapace stars as a scientist Elizabeth Shaw. And we're finally here, at Rapace's character. Why?
Well, guess what, in an interview with MTV, Rapace shared a lot of interesting details about her role, so, here's what we found out:
"It's a great honor and I'm really excited. I've met [Scott] maybe seven or eight times and he's so passionate. He really loves movies. He watches movies every night. He's seen everything. We had a long chat on the phone – he's in LA now – about my character. I have many ideas and he has many ideas, and now we're starting to search and try to find her.
My character's name is Elizabeth Shaw, and I'll step into her shoes in March and be her for six months or something. It's quite a long shoot. It's unbelievable. She's definitely her own. She's a scientist and is very bright. She's a believer. I think there are some similarities, but she's very much her own. I don't think people will compare her so much to Ripley once they see the movie."
So, let me remind you once again that the shooting begins on March 21st, 2011.
We'll keep an eye on the Prometheus so make sure you stay tuned!