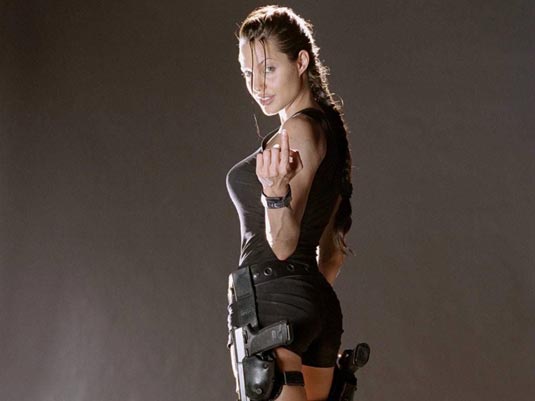 Here's something official for all Lara Croft fans out there! Producer Graham King and his GK Films has acquired the feature film rights to Tomb Raider, and, of course, they plan to make a reboot of the franchise!
Just in case you're wondering when – the first movie should be released by 2013! Good news or what?
Ok, not much is known about the whole thing, but I definitely know you're all interested to hear will Angelina Jolie return to star as Lara Croft. King recently produced Jolie's The Tourist so they do make a great team, but, according to some reports, King is interested in telling Lara Croft's origin story rather than continue where the last installment left off.
Olivia Wilde was recently rumored for this role, but she also denied those reports, although, you must admit that she could be an interesting choice, indeed.
On the other hand, a writer has yet to be hired, and we're definitely expecting to hear who will be in charge for directing a reboot.
At the end, let us remind you that the original films with Angelina Jolie were based on the popular video game, and grossed $274 million worldwide on a $115 million budget. The sequel was released two years later and grossed $156 million on a $95 million budget.
One reason more for us to keep an eye on this, so make sure you stay tuned!