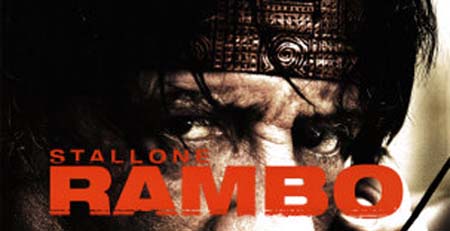 John Rambo has his new mission and this isn't the first time we write about "Rambo 5."
Stallone had indicated in interviews that "Rambo 5" was in the works. He teamed with Nu Image/Millennium on the 2008 project, which grossed $42 million domestically and $113 million overseas.
Now, Nu Image/Millennium Films is officially developing a fifth installment in the Rambo franchise. Sylvester Stallone starring and directing, repeating his duties from 2008's Rambo.
The upcoming project's storyline revolves around Rambo fighting his way through human traffickers and drug lords to rescue a young girl abducted near the U.S.-Mexico border.
Production will start in the spring.
Stallone can next be seen in "The Expendables," which he also wrote and directed. The action, starring Stallone, Jason Statham, Jet Li, Mickey Rourke, Arnold Schwarzenegger, Dolph Lundgren among others, is set for release on April 23, 2009.