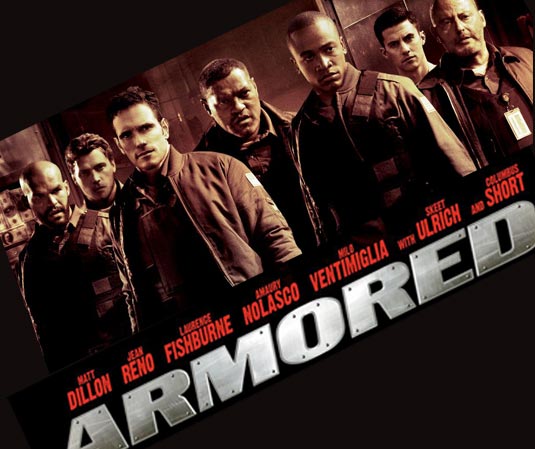 Today a new poster for upcoming thriller "Armored" has been released.
Directed by Nimrod Antal (Vacancy, Predators) and starring Matt Dillon, Jean Reno, Laurence Fishburne, Skeet Ulrich, Amaury Nolasco, Andre Jamal Kinney, Milo Ventimiglia, Fred Ward and Columbus Short., it tells the story of a bunch of secuity men who decide to pinch one of their own armoured vans – and then proceed to squabble over the morality of what they've just done.
"Armored" is set to hit theaters on September 18, 2009.