Movie News
Razzie Awards 2011 Nominees and Winners!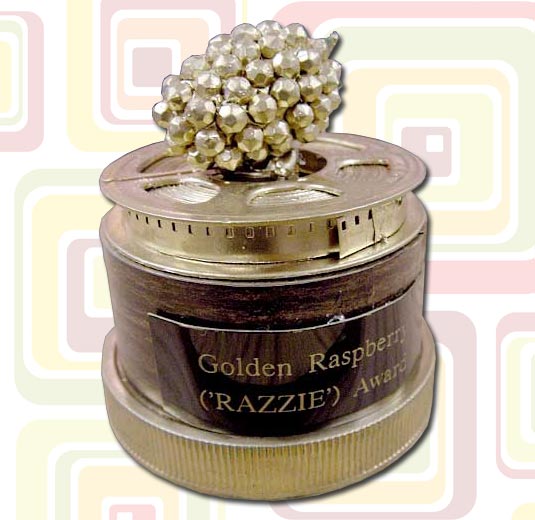 UPDATE: Razzie Winners 2011 (February 27, 2011)

M. Night Shyamalan turned out to be the biggest winner.
The Last Airbender won the Razzie for Worst Picture, Director, Screenplay, Supporting Actor for Jackson Rathbone (which also won Razzie for Worst Supporting Actor in The Twilight Saga: Eclipse) and worst eye-gouging misuse of 3D.
Sex and the City 2 won 3 Razzies for Worst Actress for all four stars – Sarah Jessica Parker, Kim Cattrall, Cynthia Nixon and Kristin Davis, Worst Ensemble and Worst Sequel.
Ashton Kutcher won Razzie for the Worst Actor in Killers and Valentine's Day, while Jessica Alba won it for Worst Supporting Actress in The Killer Inside Me, Little Fockers, Machete and Valentine's Day.
Check out the full list below…
January 24, 2011

I have something important to tell you now – Razzie announced their nominations.
And guess what, huh, that was the secret until now, but The Twilight Saga: Eclipse, The Last Airbender and Sex & the City 2 each received multiple nominations today. You must be surprised.
Also, honoured were Ashton Kutcher, Jack Black, Gerard Butler, Jennifer Aniston, Cher, Liza Minnelli, Barbra Streisand etc. etc. but Ok, I understand, the Razzie also must be interesting.
So, we all know everything is about entertainement…but honestly, this is a little boring.
This is not a fight against bad movies and acting. So, do something about that if you can…if somebody can…
We all know what people are waiting for – to see will some of all these stars show up at this prestigious Movie Awards ceremony, like Sandra Bullock did last year.
So if you one of them, here's information for you – the 31st Annual Razzie Awards, with "winners" set to be announced in ceremonies at Hollywood's Barnsdall Gallery Theatre at 7:30pm/PST on Saturday, February 26, the now traditional Night Before the Oscars.
Ok, now I'm curious too.
So now, you can check out the full list of nominees and "winners" below:
WORST PICTURE
The Bounty Hunter

The Last Airbender
Sex and the City 2
Twilight Saga: Eclipse
Vampires Suck
WORST ACTOR
Jack Black / Gulliver's Travels
Gerard Butler /The Bounty Hunter
Ashton Kutcher / Killers and Valentine's Day
Taylor Lautner / Twilight Saga: Eclipse and Valentine's Day
Robert Pattinson / Remember Me and Twilight Saga: Eclipse
WORST ACTRESS
Jennifer Aniston / The Bounty Hunter and The Switch
Mylie Cyrus / The Last Song
Sarah Jessica Parker, Kim Cattrall, Kristin Davis & Cynthia Nixon / Sex & the City 2
Megan Fox / Jonah Hex
Kristen Stewart / Twilight Saga: Eclipse
WORST SUPPORTING ACTRESS
Jessica Alba / The Killer Inside Me, Little Fockers, Machete and Valentine's Day
Cher / Burlesque
Liza Minnelli / Sex & the City 2
Nicola Peltz / The Last Airbender
Barbra Streisand / Little Fockers
WORST SUPPORTING ACTOR
Billy Ray Cyrus / The Spy Next Door
George Lopez / Marmaduke, The Spy Next Door and Valentine's Day
Dev Patel / The Last Airbender
Jackson Rathbone / The Last Airbender and Twilight Saga: Eclipse
Rob Schneider / Grown Ups
WORST EYE-GOUGING MIS-USE Of 3-D
Cats & Dogs 2: Revenge of Kitty Galore
Clash of the Titans
The Last Airbender
Nutcracker 3-D
Saw 3-D (aka Saw VII)
WORST SCREEN COUPLE / WORST SCREEN ENSEMBLE
Jennifer Aniston & Gerard Butler / The Bounty Hunter
Josh Brolin's Face & Megan Fox's Accent / Jonah Hex
The Entire Cast of The Last Airbender
The Entire Cast of Sex & The City 2
The Entire Cast of Twilight Saga: Eclipse
WORST DIRECTOR
Jason Friedberg & Aaron Seltzer / Vampires Suck
Michael Patrick King / Sex & The City 2
M. Night Shyamalan / The Last Airbender
David Slade / Twilight Saga: Eclipse
Sylvester Stallone / The Expendables
WORST SCREENPLAY
The Last Airbender written by M. Night Shyamalan, based on the TV series created by Michael Dante DiMartino and Brian Konietzko
Little Fockers, Written by John Hamburg and Larry Stuckey, based on Characters Created by Greg Glenna & Mary Roth Clarke
Sex & the City 2, Written by Michael Patrick King, Based on the TV Series Created by Darren Star
Twilight Saga: Eclipse, Screenplay by Melissa Rosenberg, Based on the Novel by Stephenie Meyer
Vampires Suck, Written by Jason Friedberg & Aaron Seltzer

WORST PREQUEL, REMAKE, RIP-OFF or SEQUEL
Clash Of The Titans
The Last Airbender
Sex & The City 2
Twilight Saga: Eclipse
Vampires Suck