Movie Photos
Red Band Trailer, Poster & Images From INAPPROPRIATE COMEDY, Starring Adrien Brody, Michelle Rodriguez and Lindsay Lohan!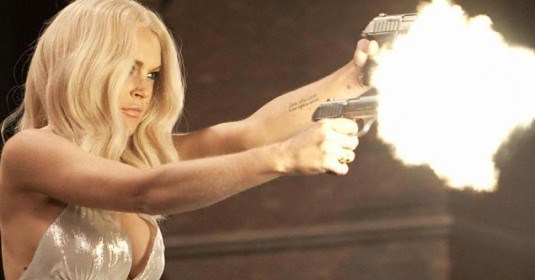 Believe it or not, but there's apparently some kind of a comedy titled InAPPropriate Comedy, which comes from director Vince Offer and has… well, pretty confusing cast on board. I mean, that Lindsay Lohan-part of the story somehow makes sense, but what about Adrien Brody and Michelle Rodriguez? What the hell are they doing in this thing? I have no idea, but today we have a red band trailer, new poster and some images from the movie, make sure you check them out and… I'm not even sure that I want to know what you think about it!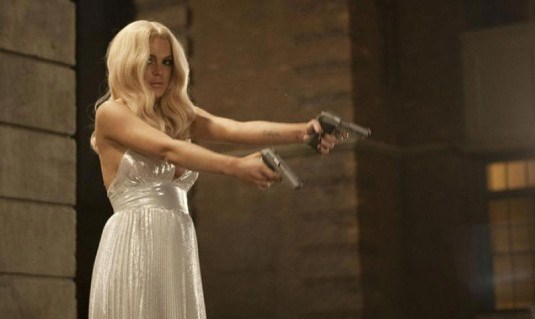 So, here's the thing. Vince Offer, Ari Shaffir and Ken Pringle stand behind the movie script and the official synopsis-part goes like this:
The movie is a no-holds barred sketch movie starring Adrien Brody as Flirty Harry, a tough, no nonsense cop with a soft middle and a flair for fashion; Rob Schneider in a dual role as both a sleazy, horny psychologist and a curmudgeonly porn critic alongside his enthusiastic counterpart Michelle Rodriguez; Lindsay Lohan living out her fantasy of taking an ultimate revenge on the salivating paparazzi who haunt her, and Ari Shaffir as The Amazing Racist, whose hilariously offensive hidden-camera encounters with members of different ethnic and minority groups push everyone's buttons.
[jwplayer mediaid="131417″] I still have no idea what this movie is about, but I'll soon have a chance to discover that, 'cause Freestyle Releasing already has a release date for the whole thing. So here we go again: starring Adrien Brody, Rob Schneider, Michelle Rodriguez, Lindsay Lohan and Ari Shaffir, InAppropriate Comedy opens on March 22nd, 2013.