Movie News
Restoration Wins 46th International Film Festival at Karlovy Vary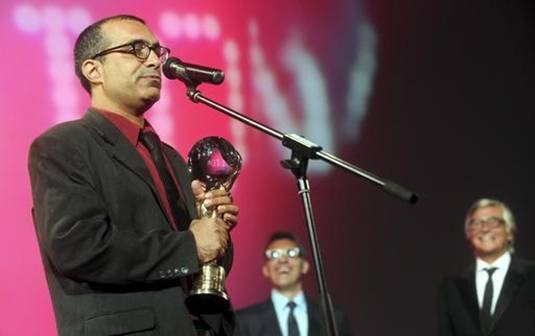 Famous spa town Karlovy Vary located in Western Bohemia traditionally belongs to the International Film Festival. This year Israeli film Restoration, from director Joseph Madmony, has won the Crystal Globe, grand prix at the Czech 46th MFF . Slovak director Martin Sulik received the Special Jury Award for the Czech-Slovak touching coming-of-age movie Gypsy.A jury headed by Hungarian Oscar-winning director Istvan Szabo also awarded the Best Director Award to the French offbeat comedy Holidays by the Sea by Pascal Rabate. Restoration is a psychological study of various characters of contemporary Israeli society. The lead role of an elderly man facing the question of whether to continue with a collapsing family antique furniture restoration business was acted by Sasson Gabai.
Restoration was a labor of love — lacking money, I gave it all my heart and now I feel as if the movie is paying me back. And to be awarded the KVIFF Grand Prix-Crystal Globe by one of my inspirations as a film student, Istvan Szabo, as head of the jury, makes me as happy and grateful as I can be,
said Madmony. Madmony's movie previously won the screenplay award at the Sundance Film Festival. Gypsy follows a story of a Romany boy from a poor village in eastern Slovakia who tries to leave the settlement after his father dies in order to improve his siblings' lives. He finds himself in conflict with both the cultural, racial, and social prejudice of the larger society and with the unwritten laws of his own community. Sulik used non actors in order to make everything as authentic as possible. The Best Actor Award was given to David Morse for his performance in the U.S.-Canadian tragicomedy Collaborator, a directorial debut of actor Martin Donovan. Film, which follows two ex-neighbors from Reseda as they debate women, beer and war in the midst of a hostage situation, also won over audiences and critics, scoring the Fipresci prize. The Best Actress Award went to Stine Fischer Christensen from Denmark for her performance in the German film Cracks in the Shell by Christian Schwochow. The East of the West award went to Vladimir Blazevski's Punk's Not Dead from FYR Macedonia. Festival President's Award's prize went to U.S. actor, screenwriter and helmer John Turturro. British actress Judi Dench, the "M" of the James Bond movies, received the Crystal Globe for her contribution to world cinematography. For a complete list of winners, visit Karlovy Vary's website. Check out both of the teasers for Blazevski and Torturro features.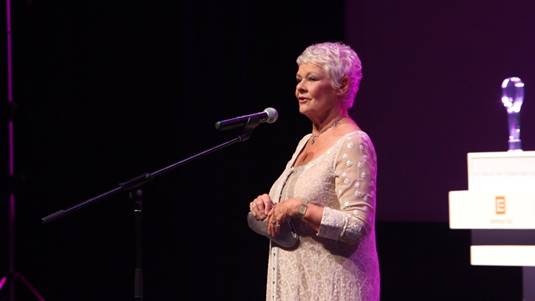 Judy Dench, Crystal Globe for the Contribution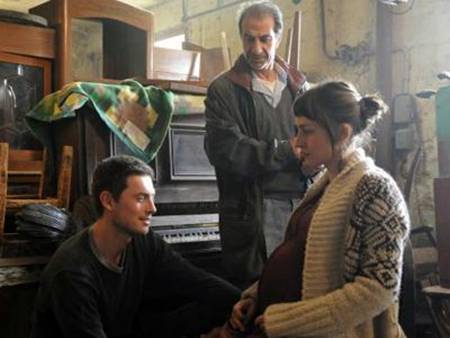 Joseph Mahmony's Restoration Image

[youtube]http://www.youtube.com/watch?v=-rjYU3qqu8o[/youtube]

Punk's Not Dead / Панкот не е мртов (Official Trailer)

 [youtube]http://www.youtube.com/watch?v=V_sO2ev7UgM[/youtube]

Somewhere Tonight (Theo Van Gogh's Trilogy 3) Trailer