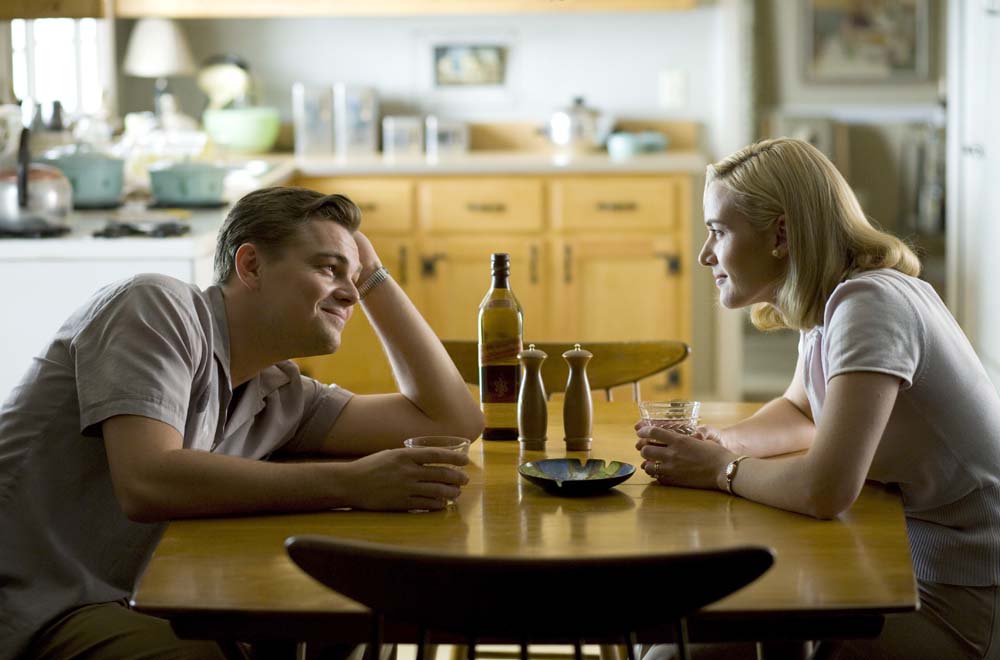 Directed by Sam Mendes (Academy Award winner "American Beauty"), from a screenplay by Justin Haythe, "Revolutionary Road" stars Leonardo DiCaprio and Kate Winslet and features an accomplished supporting cast including Academy Award winner Kathy Bates, Kathryn Hahn, Michael Shannon and David Harbour. Adapted from Richard Yates' (1926-1992) first novel, "Revolutionary Road" is an incisive portrait of an American marriage seen through the eyes of Frank (three-time Academy Award nominee Leonardo DiCaprio) and April (five-time Academy Award nominee Kate Winslet) Wheeler. Yates' story of 1950's America poses a question that has been reverberating through modern relationships ever since: can two people break away from the ordinary without breaking apart?
"In the beginnning, I made the Wheelers sort of nice young folks with whom any careless reader could identify. Everything they said was exactly what they meant, and they talked very earnestly together even when they were quarreling, like people in some Sloan Wilson novel. It took me a long time to figure out what a mistake that was – that the best way to handle it was to have them nearly always miss each other's points, to have them talk around and through and at each other. There's a great deal of dialogue between them in the finished book, both when they're affectionate and when they're fighting, but there's almost no communication." "There's plenty of myself in that book – every character in the book was partially based on myself, or on some aspect of myself, or on people I knew or composites of people I knew, but each of them was very carefully put through a kind of fictional prism, so that in the finished book I like to think the reader can't really find the author anywhere – or, to put the same thing another way – he can find the author everywhere." "I still think Revolutionary Road ought to be famous. I was sore as hell when it first went out of print, and when Norman Podhoretz made a very small reference to it in his book several years ago as an "unfairly neglected novel," I wanted every reader in America to stand up and cheer. But of course deep down I know that kind of thinking is nonsense. After all, it did quite well for a first novel, much better than average: it got generally good reviews, got nominated for the National Book Award, later sold a great many copies in paperback and was widely translated and published abroad."
Richard Yates on his novel "Revolutionary Road"
"Revolutionary Road" opens in theaters December 26th, 2008.